New Group Fitness Classes - Equal Ops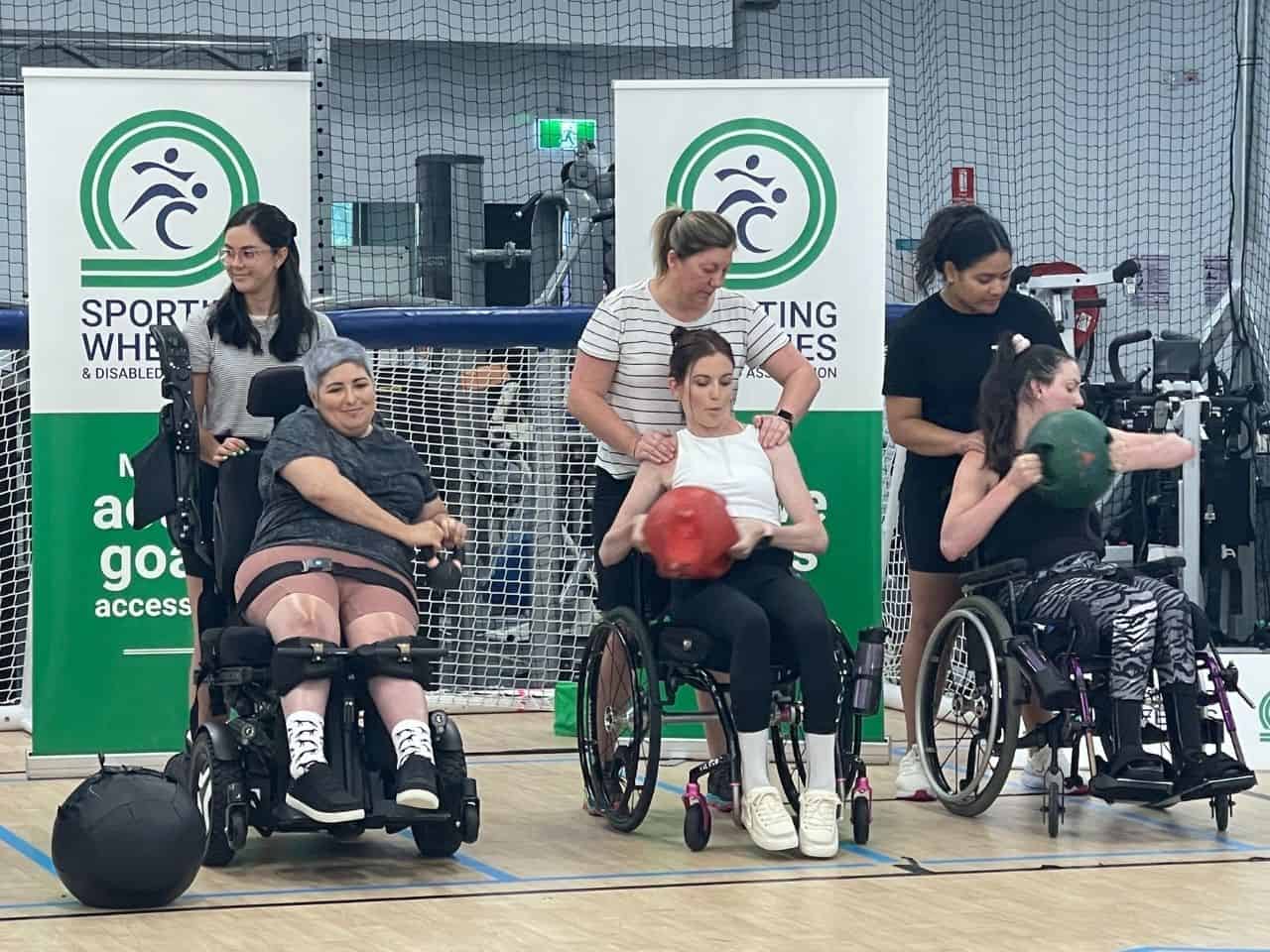 Sporting Wheelies is bringing the love of group training programs to people of all abilities, launching the country's very first functional group training program tailor-made for people living with disability, Equal Ops.
Inspired by the likes of CrossFit, F45 and Fitstop, the new program seeks to provide Australians with disability an opportunity to experience a connected, community-focused and encouraging workout environment, no matter their ability.
Co-founder and facilitator of Sporting Wheelies' new Equal Ops program, Sarah Bradley said she was inspired to conceptualise the new program after realising the lack of inclusivity in group training.
"I have been to gyms and other fitness programs to see if there is an option for my clients with disability and we always get turned away," Sarah explained.
"Following the increased popularity of functional group training in mainstream society, able-bodied people have access to so many opportunities where they can experience the social, physical and mental benefits of group training and Sporting Wheelies Equal Ops is the first program to provide people with disability this same opportunity.
"We also know that group training fosters connectedness and provides gym-goers with a sense of community and belonging, so we knew this style of program could provide reprieve to the isolation so many Australians living with disability experience," she said.
The Equal Ops workouts include circuit-style training with equipment like dumbbells, barbells, kettle bells and ropes, with each movement adjusted to suit the ability of each participant.
"In workshopping our ideas, we realised that nearly all functional fitness classes are adaptive and often have people of all ages and fitness levels adjusting and amending the workout to suit their specific needs," Sarah explained.
"We have taken this approach and applied it to a broader range of abilities including those in a wheelchair. All attendees get to experience the same workout with each movement adapted to suit their abilities as much as needed."
"Equal Ops is meant to be the one place where you enjoy fitness in a group with any ability."
Equal Ops runs sessions with 7 – 8 people every Saturday at Sporting Wheelies' Albion-based gym, with classes soon to operate two times a week. The program welcomes people of all ages and abilities to come try a session, aiming to operate as any other functional or group training program – accessible and open regularly for anyone in the community to join and feel a part of a safe space to enjoy the benefits of exercise.
To join, or get further information, call us on (07) 3253 3333