Wheelchair basketball is an exciting version of basketball that offers a great way to keep fit, develop new skills and meet new friends. The game was originally designed as a rehabilitation and recreation activity for those with a physical disability, in particularly those with a spinal cord injury but is now enjoyed by people of all abilities.
Sporting Wheelies and Disabled Association provides a number of opportunities for new players to improve their skill level and fitness; such as training sessions and development camps.
If classified, players also have the option to compete in wheelchair basketball at regional, state, national and international level, including at the Paralympics.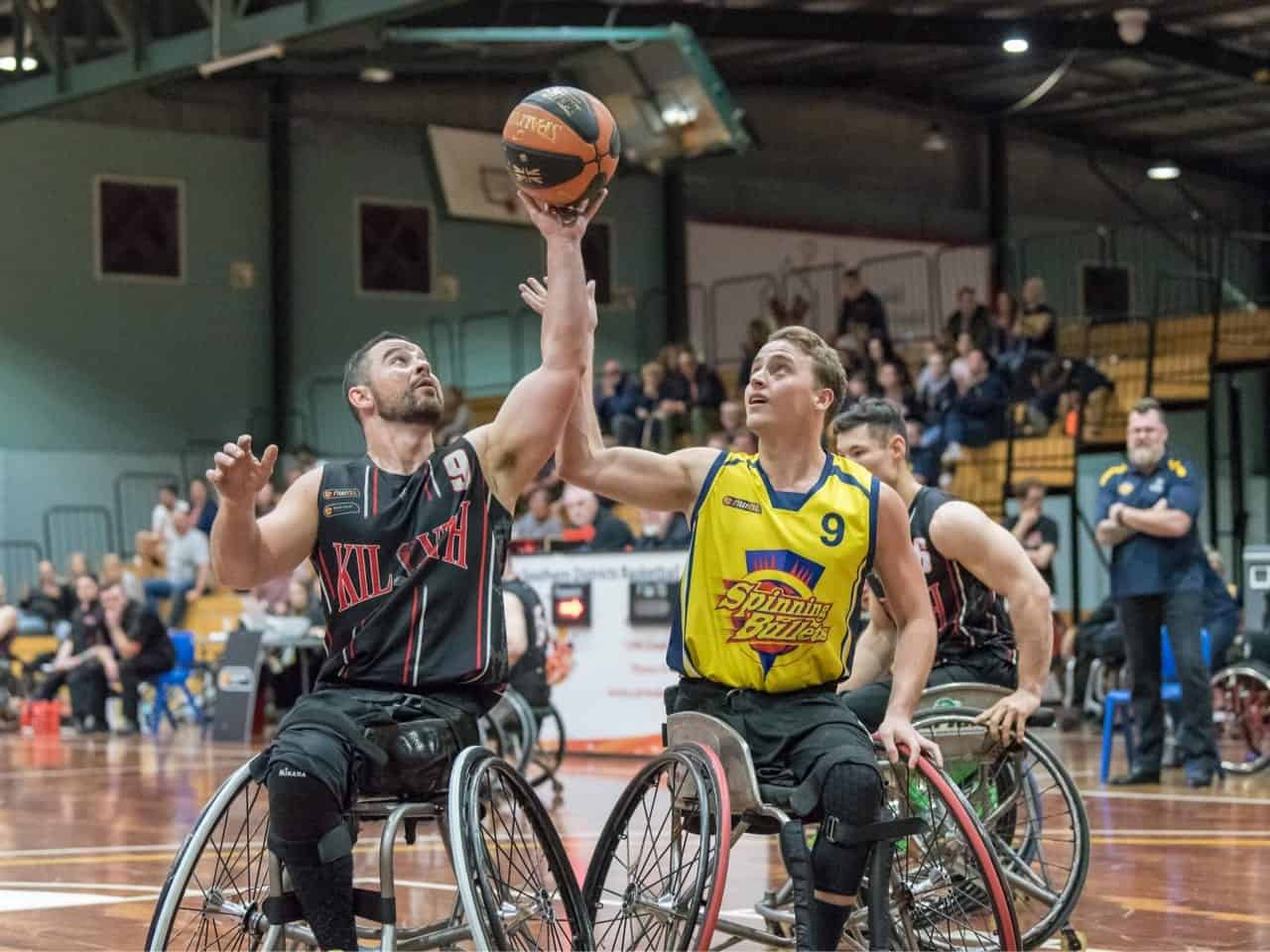 Our Wheelchair Basketball Programs
Sporting Wheelies offers Wheelchair Basketball programs in Brisbane, Toowoomba, Mackay, Townsville and Cairns for players of all ages and abilities. Programs are also available in Rockhampton and the Gold and Sunshine Coasts.
All new Association members will receive their first two (2) sessions for free and will have access to a Basketball wheelchair.
Other Roles
You do not have to play Wheelchair Basketball to be involved. You can contribute as a volunteer, coach, team manager, umpire, administrator of the sport or as an enthusiastic supporter.
For more information on volunteer opportunities, please get in touch using the link below.
Upcoming Competitions
Sporting Wheelies organises regional and state-based competitions throughout the year. Once you have joined a local program, entry to these competitions is open to you.
National Wheelchair Basketball League – 
Queensland's Spinning Bullets Men's Wheelchair Basketball team is proudly sponsored by Griffith University.

Calendar of Events
Throughout the year a range of Sports programs and events are held, to view the complete calendar of events please select the link below.
Watch the introductory video