About Sporting Wheelies
Our Purpose
We make active lives possible.
Vision
Every Queenslander with a disability will have opportunities to live a more active and healthy life.
Mission
Engage, empower and develop people with a disability to live a more healthy, active and fulfilled life of their choosing.

History
Sporting Wheelies and Disabled Association has its origins in the 1960s as a small sports club within the Paraplegic Welfare Association in Queensland. Sport for people with spinal cord injuries was gaining in popularity as a result of the first Paralympic Games in Rome in 1960, and the 'Queensland Sports and Social Club for the Disabled' played an active role in promoting disability sport and raising funds for Queensland athletes selected for national and international competitions.
In 1977, the club became a registered charity in its own right as the Paraplegic and Quadriplegic Sport Association of Queensland and by the following year, the Association had extended its programs and services to include people with physical disabilities other than spinal cord injuries, including people with vision impairment. The decision was made to change to the current name to reflect the Association's broader mission and capitalise on the popular term 'sporting wheelies' to describe wheelchair athletes.
Today, we are widely recognised as a leader in the field of sport and healthy activity for people with a disability by national bodies such as Sport Australia and Paralympics Australia.
Our Board of Directors and CEO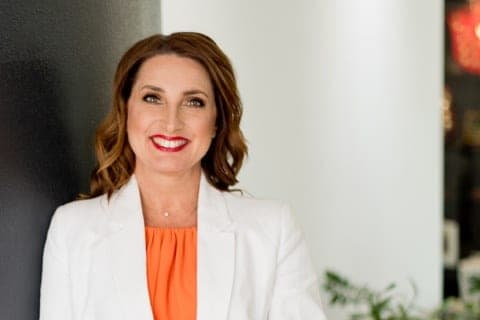 Amanda Mather CEO
Sporting Wheelies CEO Amanda Mather has a glowing history of helping Australians. With a career in healthcare spanning over 25 years, she is passionate about creating a positive community for everybody. Amanda brings to Sporting Wheelies a background in the government, commercial and healthcare sectors. Taking on roles from public relations, marketing, and change management to planning, policy and product development, Amanda brings her experience to improving the opportunities for people with disabilities.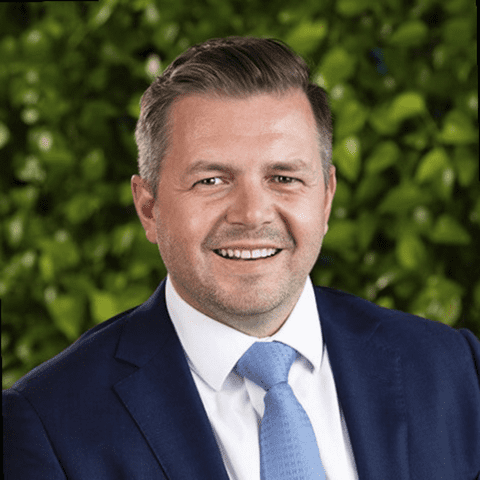 Michael Dobbie-Bridges PLY (Chair)
Dobbie-Bridges is a Paralympian who represented Australia at the 2008 Beijing Paralympic Games and 6 World Team Cups in Wheelchair Tennis. Experienced Senior Advisor with a demonstrated history of achieving outcomes in the government administration industry. Skilled in Government, Communications, Strategy, Policy and Stakeholder engagement.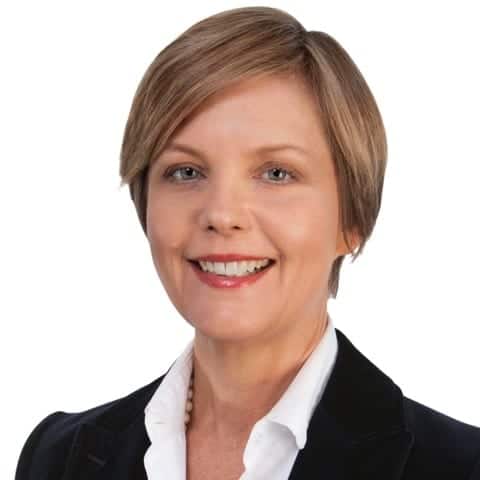 Sandie Angus
Sitting on numerous Boards in the disability and sporting sectors, Sandie provides extensive experience to the Board. Sandie displays strong leadership qualities, being part of multiple mentoring programs. Having experience with legal, governance and risk management, Sandie is a valuable member to the Board.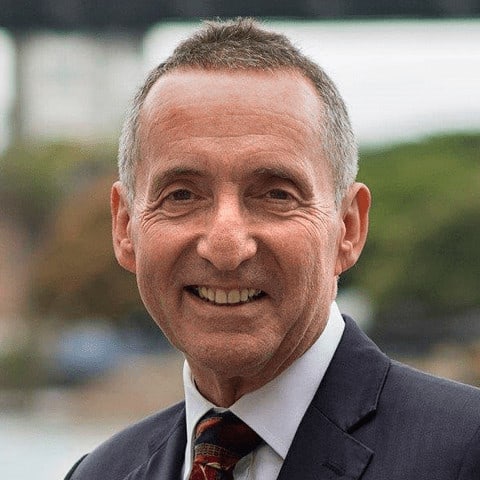 Gary Linton
As a professional CEO/Managing Director with over 30 years' experience successfully managing and growing a diverse range of companies in Professional Services and System Integration, Gary provides a wealth of knowledge to the Board. Gary is a founder and Managing Director of Linton Howard, Non-Executive Director/Chairman of companies in the education, IT, financial services and construction sectors, providing invaluable experience to the Board.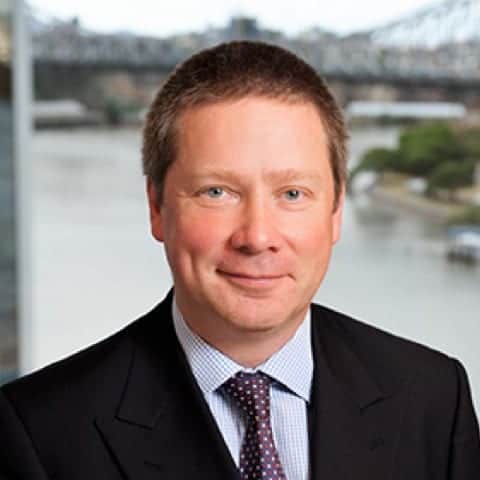 Andrew Weeden
Focusing on financial oversight, risk, compliance and strategic issues and initiatives, Andrew has a vast array of experience working on Boards. Andrew has national and international experience in the IT, technology, professional services, financial services and resource sectors. With over 25 years' experience at PwC, Andrew provides broad knowledge of potential issues in commercial and finance areas.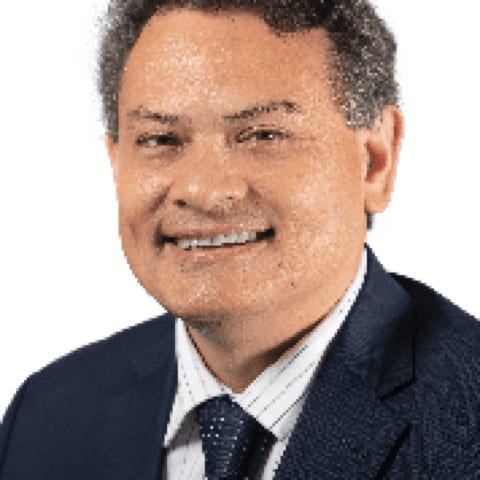 Michael Johnson
Michael Johnson is a Company Director, Barrister & Professional Mediator with strong interests in Business, Entrepreneurship & Social Capital. Michael sits on multiple advisory Boards across a range of sectors and is Executive Director of Kokoda Capital, a Private Advisory Business. Michael's undergraduate studies were in Arts & Law , University of Queensland and he holds Dual Masters' Degrees in public policy, political science & international relations. He is a graduate of the University of Cambridge & has also studied at Harvard's Kennedy School of Government.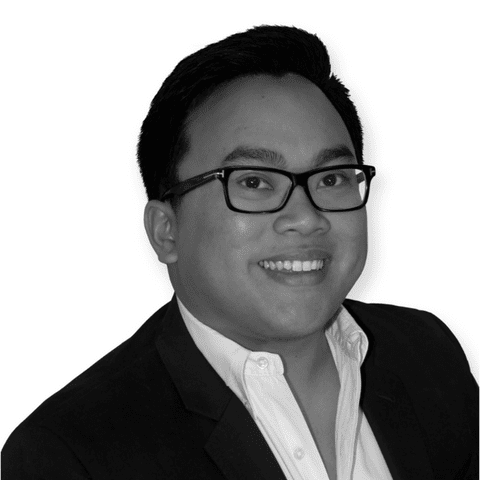 Vu Tran
Vu is a co-founder of Australian education technology company Go1 as well as a non-executive director at PeopleIN, Australia's largest ASX-listed talent solutions company. A graduate of Bond University, Vu is also a medical doctor and practicing general practitioner, who trained at the Royal Brisbane and Women's Hospital and is a fellow of the Royal Australian College of General Practitioners.
Annual Report
Find out more about Sporting Wheelies and our achievements
Membership
Sporting Wheelies is a membership organisation. Association membership is open to everyone – people with a disability, family members, friends, supporters and volunteers. Everyone is welcome!
As a widely recognised leader in the field of sport and healthy activity for people with a disability by bodies such as Queensland Academy of Sport and Paralympics Australia, we offer a range of exciting career opportunities. Learn more about the diverse range of roles on offer within the Sporting Wheelies team.

Work with Us: A company with vision
At Sporting Wheelies, we are united by a vision: that Queenslanders with a disability will have opportunities to live a more active and healthy life.
Working together with our clients and members we support people with a disability from the bedside to the courtside by building inclusive community clubhouses that enhance lives through access to advocacy, rehabilitation, health and fitness, sport, and active recreation and social opportunities.
We are at our best when our team is as diverse and passionate as the communities in which we operate.
At Sporting Wheelies, we pride ourselves on being an inclusive workplace.


Work with Us: Our Culture & Values
At Sporting Wheelies, we pride ourselves as an inclusive workplace. We are a team first, and we accept the values, strengths, and differences we all bring to the workplace.
We encourage everyone in the Sporting Wheelies community to work collaboratively and share new ideas and innovations to help grow our organisation and each other.
We are proud of the successes we achieve through innovation, challenges, and change and we adopt a simple yet lean structure, while maintaining a solution focused mindset.
We truly believe we are able to flourish as a result of the way we treat the people we interact with – kindness, empathy and respect are key ingredients in how we interact with each other, our clients and volunteers.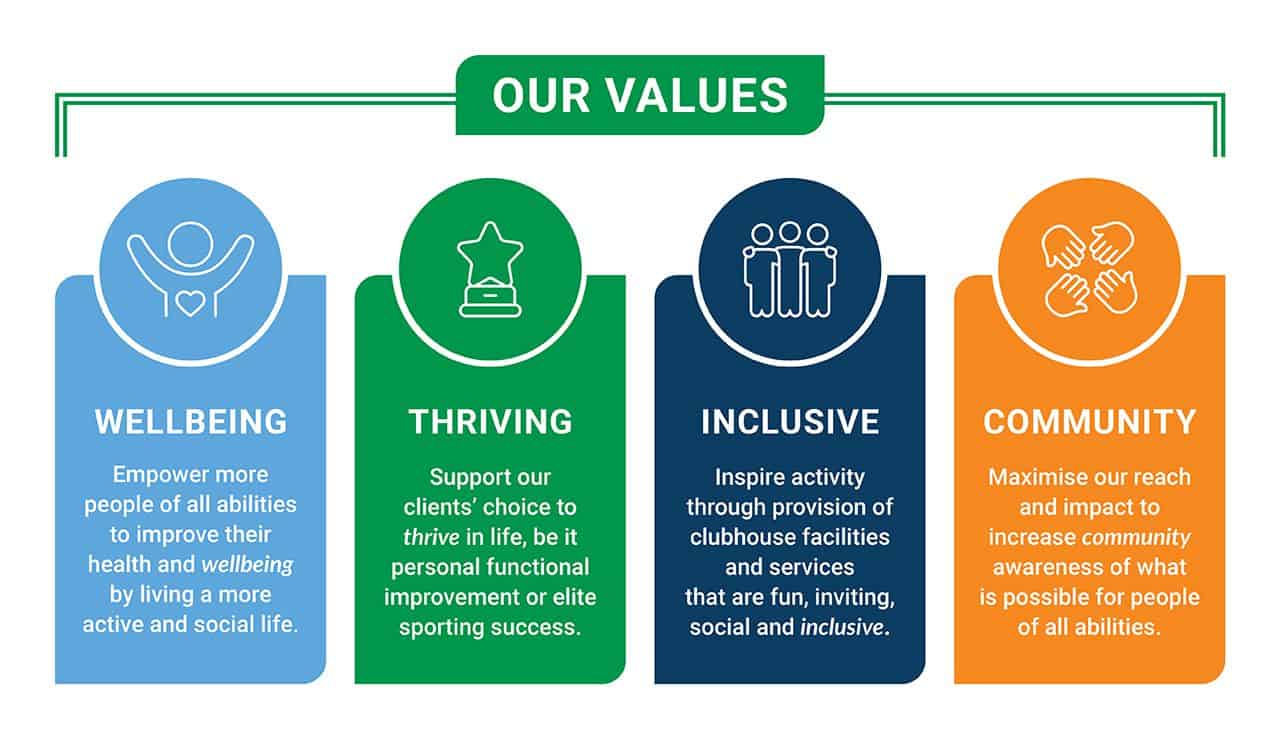 Work with Us: Employee Rewards & Recognition
At Sporting Wheelies, we strive to build a workplace where you feel inspired, encouraged, and determined to deepen your unique sense of purpose.
We believe Sporting Wheelies is a pretty magical place where amazing people do remarkable things such as walk for the first time or relearn to walk after an injury. We recognise that our people are at the centre of making these moments happen. For this we want to ensure our staff are looked after with some awesome work perks.
Some of the benefits we currently offer our employees include:
Salary packaging – This is one of the biggest benefits that come with the job. Salary Sacrificing allows you to increase your income by paying for certain expenses using pre-tax dollars including home mortgage, child care, school fees and credit card payments.
Staff in-service days
Engagement survey participation
Regular townhall meetings to stay informed
Microsoft Teams – internal networking
Access to Employee Assistance Program providing confidential support for employees and their family members in areas such as family, legal, relationship, career, nutrition, and finance.
Flexible Working Arrangements
Use of the onsite gym after work hours

Applying for a Role
At Sporting Wheelies every day is an opportunity to contribute to changing someone's life.
We have a strong focus on fostering an environment of equality and empowerment and promote positivity and cooperation. Whether you are an accredited exercise physiologist, personal trainer, sports officer, skilled support staff or game changer, there is a role for you at Sporting Wheelies.
If you are a candidate seeking an opportunity with Sporting Wheelies, then check out our open vacancies.
Don't see a role we are advertising that is for you? Register your interest by emailing ourhr@sportingwheelies.org.au with your up-to-date resume and cover letter.
Job Application Support
If you have a Language or Cultural special consideration, a disability or impairment or use assistive technology, please contact us, so that we can help you complete and submit your application. You can ask someone to support you through the application and interview process.
We would like to give every potential applicant an equal opportunity to be considered for the role.
Casual Sports Coaches
Wheelchair Rugby, Goalball, Boccia, Wheelchair Basketball, Para Powerlifting
We are seeking Casual Social Sport Coaches to join the team! We currently have vacancies within Wheelchair Rugby, Goalball Boccia and Wheelchair Basketball. As a Social Sport Coach, you will be responsible for leading the program sessions, acting in the role of coach for all activities, fostering and creating a fair and inclusive environment for all participants, attending professional development as required, and completing program reports.
Key responsibilities include:
Coordinate volunteers/officials during the program sessions.
Actively promote the program to increase participation numbers.
Liaise with the venue during program sessions.
Provide first aid where required during the program.
Prior to informing players of any changes to the bookings or cancellation of programs inform the Sport Development Coordinator regarding the situation and discuss how this is going to be communicated to the participants.
Record and report all program weekly attendances to the Sport Development Coordinator at the conclusion of each program session.
Ensure participants are financial members of Sporting Wheelies & Disabled Association and have paid their program fees before participating in the program.
Identify participants with High Performance potential and inform the organisation accordingly.
Game Changers – Driver
Casual
Previous experience driving a large van
Work with a leading not-for-profit organisation
The role
Game Changers are responsible for overseeing the Raising the Bar program and providing peer support and mentoring to people with a disability, parents carers, and support workers at Sporting Wheelies local programs and coordinating school visits to promote inclusive opportunities for students with a disability. We are currently looking for a driver to join the team.
Key responsibilities include:
Load and unload van with wheelchairs.
Transport Game Changers to and from events.
May also be required to drive other company vehicles such as minibus and Holden Captiva.
Creating a positive and welcoming atmosphere for participants, parents, carers and support workers to engage with you.
Providing peer support and mentoring to participants, parents, carers and support workers around a healthy and active lifestyle, including advice and support on budgeting, transport, NDIS plans, support workers, equipment and pathways.
Handling enquiries and making connections with local schools about promotional talks and inclusive sport sessions promoting inclusion of students with a disability.
To be successful, you will have:
Current driver licence and willingness to drive Association vehicles
Current blue card (working with children check or the ability to attain one)
Current yellow card (working with people with a disability)
Current first aid certificate with CPR
Practical experience
Previous experience driving a large van.
Experience driving an automatic vehicle with no hand controls or adaptions.
Practical experience or ability to acquire skills in peer support and mentoring.
Lived experience and/or experience working with people with a disability.
Demonstrated ability to successfully meet deadlines, manage competing priorities and complete administration tasks accurately and in a timely manner.
Only shortlisted candidates will be contacted by telephone.
Raising the Bar
Casual positions available for our new Raising the Bar Program.
We are seeking to employ at least 25 Queenslanders living with a disability as Game Changers to create awareness and empowerment amongst the community.
Location: Various locations throughout Queensland.
For more information and a copy of the position description, please contact Raising the Bar, on (07) 3253 3333 today.
Student Placements
Sporting Wheelies actively supports Queensland Universities programs in research and training undergraduate students. In the past year students from 6 Universities have received valuable practical experience at Sporting Wheelies.