Boccia is a bowling game that requires concentration, strategy and accuracy rather than strength and can be played socially and competitively up to Paralympic level.
Boccia is similar to the Italian game of 'bocce' for players of all abilities, including those with a physical disability. The objective is to throw, kick or use a ramp device to propel leather balls as close as possible to a white ball which serves as the jack (target). Athletes compete in team and individual events on an equal level.
Players can also classify and have the opportunity to compete in representative Boccia at regional, state, national and international levels.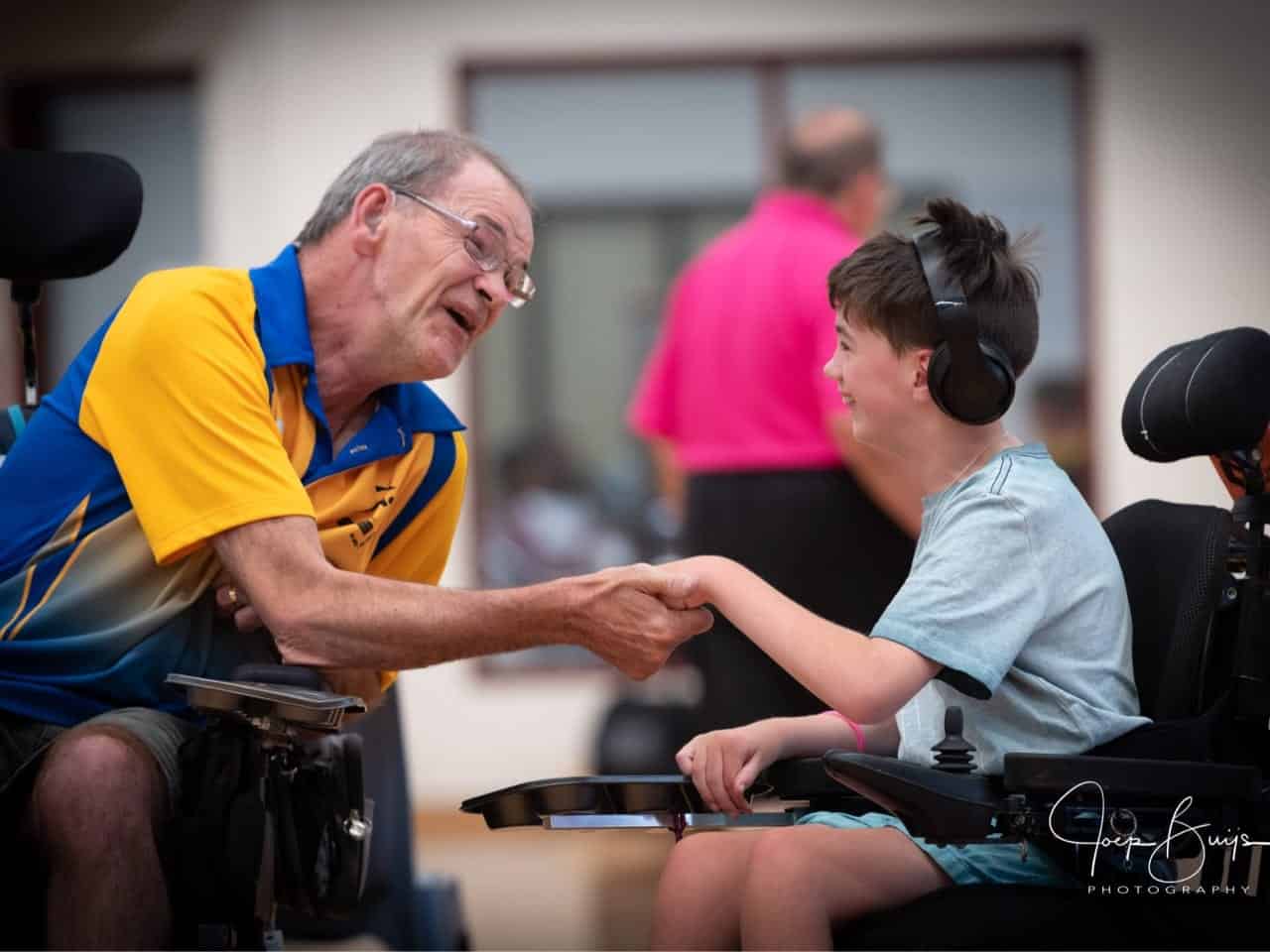 Boccia Weekly Sports Program
Brisbane City Boccia Program
5pm-7pm Wednesday
31 Dover St, Albion
Term 2 dates: 26/04, 3/05, 10/05, 17/05, 24/05, 31/05, 7/06 & 14/06
---
Moreton Bay Boccia Program
10am-12pm Saturdays
Morayfield Sport and Event Centre
298 Morayfield Rd, Morayfield Qld 4506
Term 2 dates: 22/04, 29/04, 6/05, 20/05, 27/05, 3/06, 10/06 & 17/06
---
Hervey Bay Boccia Program
10am – 12 pm Tuesday
Hervey Bay PCYC
9 O'Rourke Street, Pialba
Term 2 dates: 18/04, 2/05, 9/05, 16/05, 23/05, 30/05, 6/06 & 13/06
---
Townsville Boccia Program
9.30-11.30 Wednesdays
Townsville Stadium
Murray Lyons Crescent, Annandale
Term 2 dates: 26/04, 3/05, 10/05, 17/05, 31/05, 7/06, 14/06 & 21/06
Upcoming Competitions
Boccia Tri-Series, round 3
24 June 2023
The University of Queensland, School of Human Movement and Nutrition Sciences
We are seeking Volunteers for The Tri-Series. If you can help, please let us know HERE
Boccia State Titles (Boccia Battle)
22 – 23 July 2023
Morayfield Sports & Events Centre
State Team Selection
The process of selecting members for the Queensland State Boccia Team is a rigorous one, which involves multiple stages and evaluations. Prospective athletes are assessed based on various factors, including their skill level, physical ability, and overall performance at the Boccia State Titles (Boccia Battle). Only those who meet the high standards set by the team's selectors are ultimately chosen to represent Queensland in competitive Boccia Australia National Titles.
Boccia State Team Selection Policy
Other Roles
You do not have to play boccia to be involved. You can contribute as a volunteer, coach, team manager, umpire, administrator of the sport or as an enthusiastic supporter.
For more information on volunteer opportunities, please get in touch with us below.
Calendar of Events
Throughout the year a range of Sports programs and events are held, to view the complete calendar of events please select the link below.
Watch the introductory video