Welcome to Sporting Wheelies
Sporting Wheelies is Queensland's leading provider of inclusive sports, recreation and rehabilitation therapy. As the state's peak body for Paralympic sports, we are committed to making active goals of all levels possible for people with disability. Through a range of statewide health and fitness programs for people of all ages, industry-leading rehabilitation, and science-based therapies, Sporting Wheelies provides the full spectrum of inclusive sporting opportunities for Queenslanders living with a disability.
Sporting Wheelies CEO Wheelie Challenge invites you to experience a day in the life of someone living with a disability. Join with other CEO, Business, Government and Community leaders to spend the day in a wheelchair. You will experience what it is like for someone living with a physical disability.
Help create an inclusive workplace.
We believe that all ambitions are equal and valid.
We support the full variety of active goals people have, from increasing their mobility and independence, improving their health, socialising, participating recreationally, through to representing their State or country. And, of course, we love it when our members score actual goals in their sports.
Making Active Goals Possible
All ambitions are
equal and valid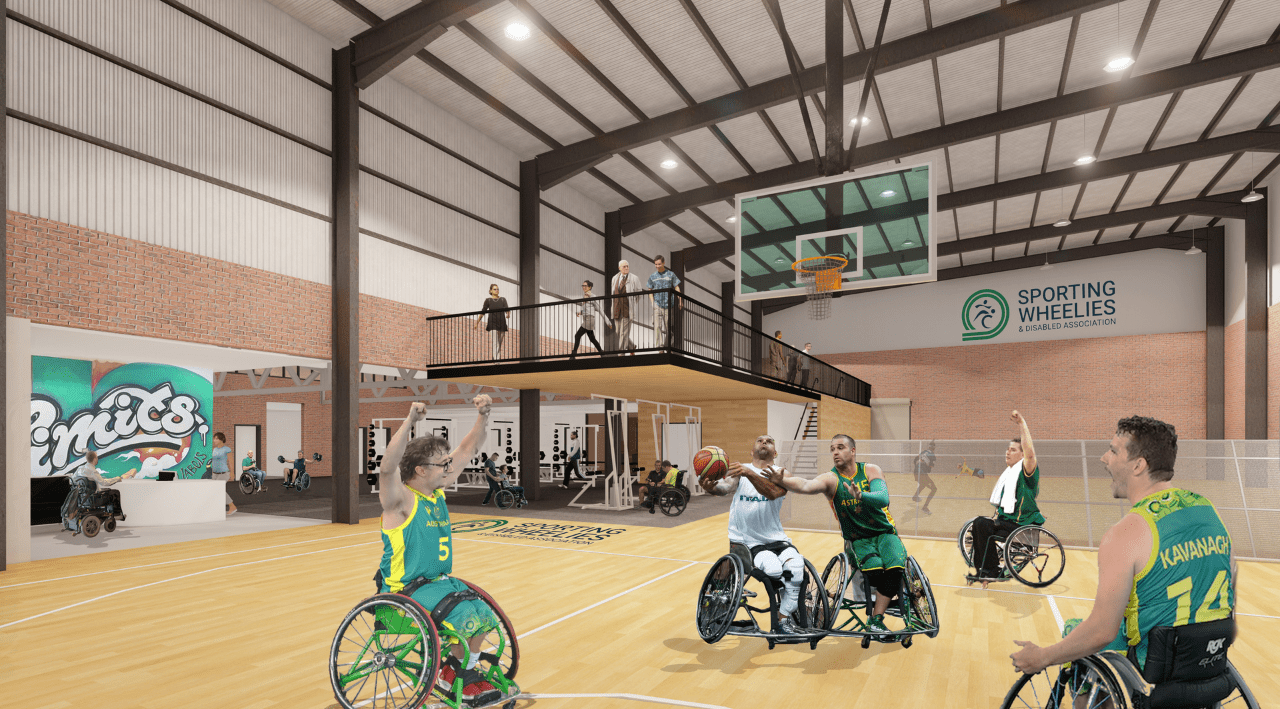 Launching Australia's first of it's kind, Para Sports Clubhouse
Sporting Wheelies is currently in the process of building a first of its kind, Clubhouse specifically for people with a disability. The innovative facility will combine accessible sporting facilities with world-class rehabilitation and support services. This ground breaking project aims to bring together disability experts, allied health specialists, and Para Sport coaches to enhance the lives of individuals with disabilities. A clubhouse for people with disabilities provides a valuable space where individuals can come together, form connections, and build a supportive community. It fosters a sense of belonging, empowers individuals to share experiences, and promotes social engagement and camaraderie among its members.
With the support of the community, we are working towards creating an inclusive and empowering space at the Para Clubhouse.
But, we need your help. We are reaching out to the community for assistance in constructing the Clubhouse. While we have already assembled an incredible team of pro bono supporters, we require additional aid. We invite tradespeople, suppliers, and community members to get involved. If you know someone who can assist us, please contact us.
Together, let's make a lasting impact and cultivate a more inclusive society. Join us on this remarkable journey to build the Para Clubhouse that will transform the lives of people with disabilities.
​