Sporting Wheelies has a strong and successful history of supporting elite Queensland para-athletes to achieve their best performances in Paralympic and World Championship competition. 
In partnership with the Queensland Academy of Sport (QAS), Sporting Wheelies runs a High Performance Program.
The program supports athletes to prepare and participate as national and international representatives in Wheelchair Basketball, Wheelchair Rugby and Goalball.
The HPP is built around eleven (11) key pillars including best coaching practices, quality daily training environments, meeting equipment needs, access to elite training venues, sports science servicing, strength and performance coaching, sports medicine services, athlete nutrition, athlete wellness, access to quality competitions and strong athlete development pathways.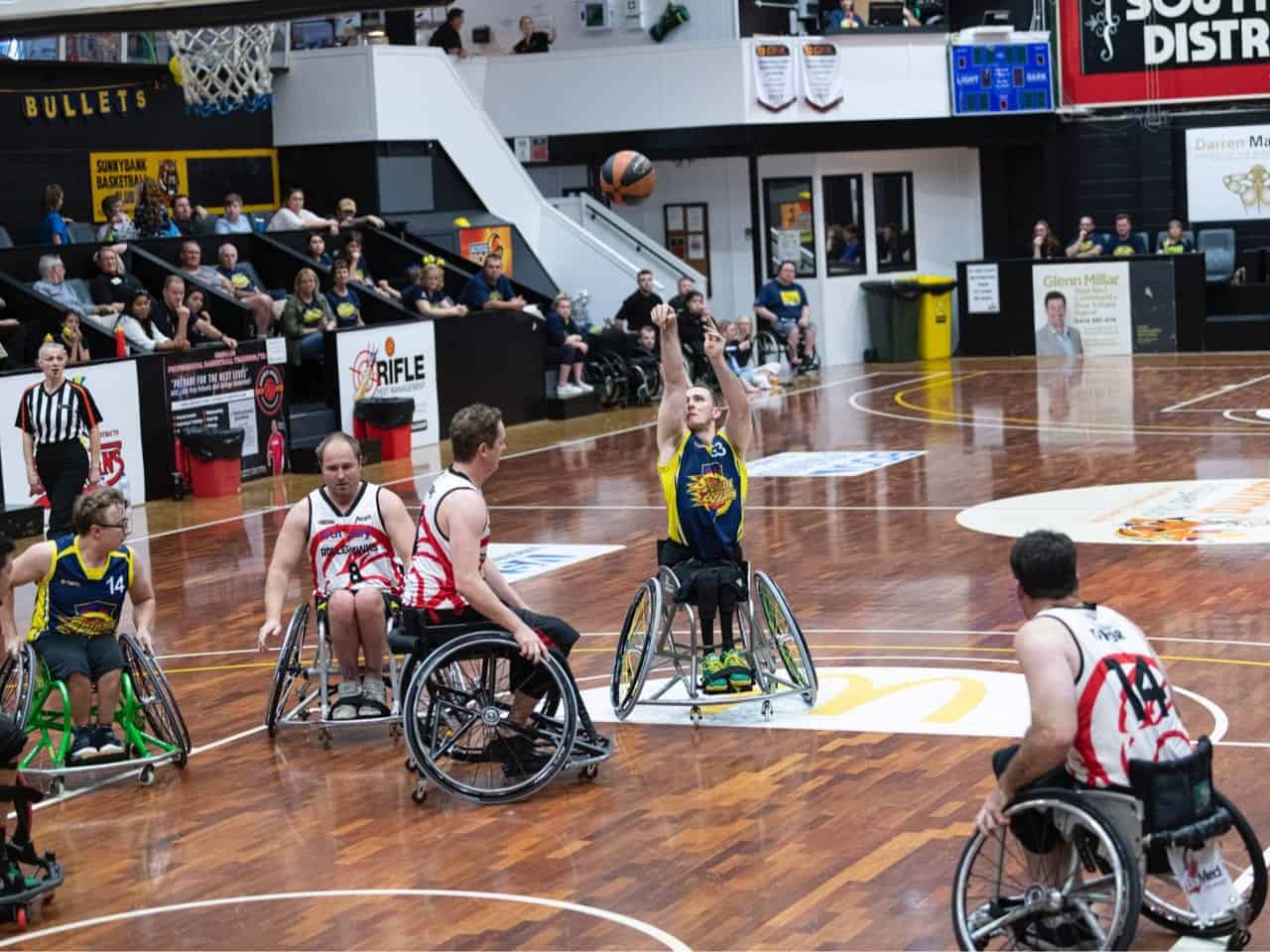 Competing at the national championships and in the national leagues is one of the HPP's greatest opportunities to improve coaching, challenge athlete development and strengthen our program structure.
The high performance program currently supports the following teams in the national leagues. The Queensland Comets and Queensland Spinning Bullets (National Wheelchair Basketball Leagues), The Queensland Cyclones (Wheel Chair Rugby National Championships and the Wheel Chair Rugby National League) and The Queensland Men's and Women's teams for the Australian Goalball Championships.
In order for athletes to be considered for support within the HPP they need to be selected by their National body, in a squad preparing for a World Championship or Paralympic event.