Sports
Have fun and meet new friends, develop new skills and get fit, all within a supportive environment.  Play for fun or train for elite competitions like the Paralympics.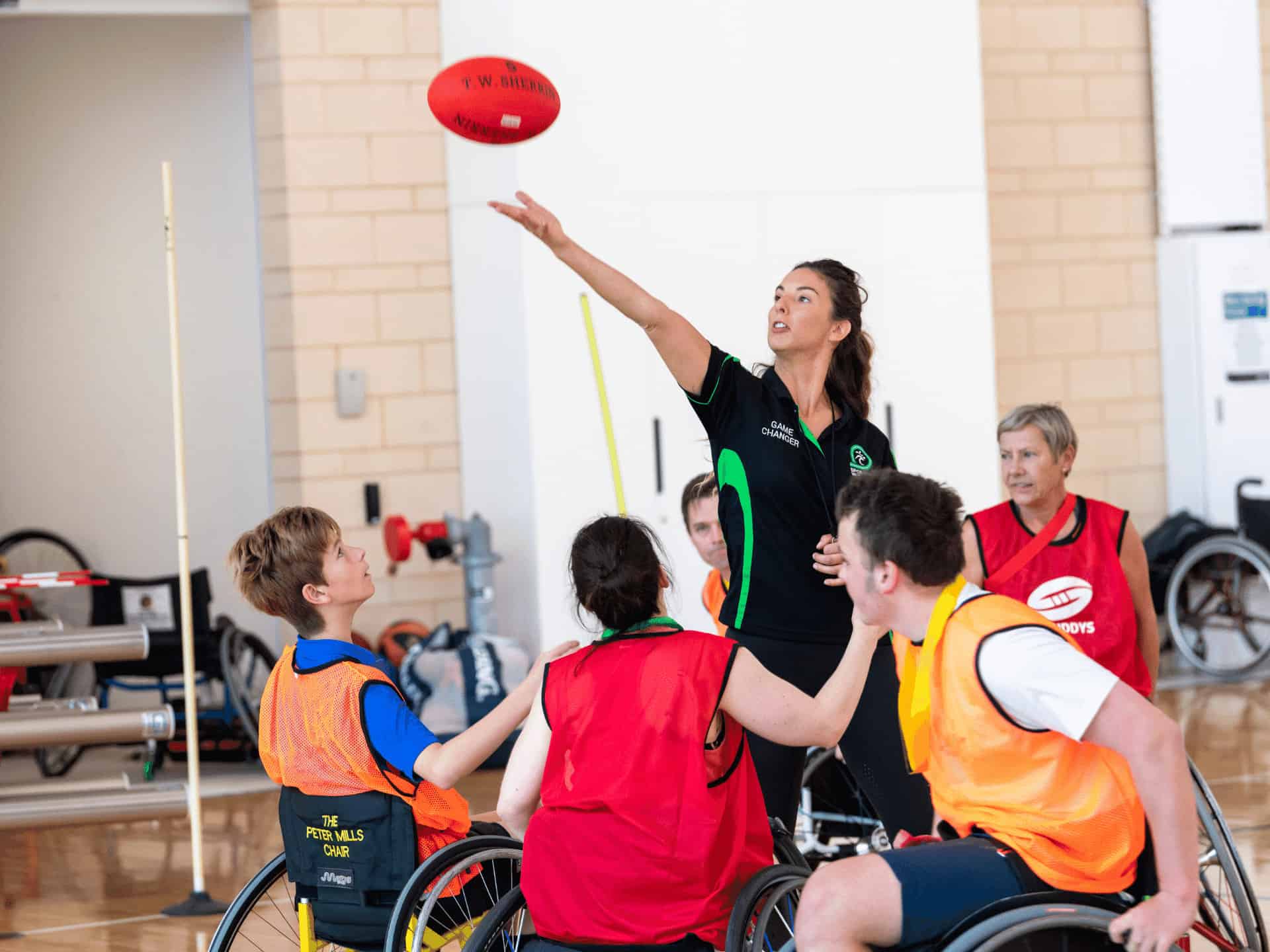 Wheelchair AFL
Sporting Wheelies is introducing Wheelchair AFL.
Contact us to try the new sport of Wheelchiar AFL
Classification
Classification provides fair and equal competition by separating athletes with a similar level of functional ability into groups or 'classes'.

The same principle applies in able-bodied sports where athletes are classified according to age, gender or weight divisions to allow for as fair competition as possible.

Each sport has its own classification system to reflect its specific athletic skills and requirements. During the classification process, a trained classifier assesses an athlete's eligibility to compete in disability sport based on how their impairment influences their sporting ability.