Wheelchair Rugby is an exciting team sport that was originally designed for people with the physical disability, quadriplegia. The rules were developed using rules from a number of sports and the game is played using a volleyball with the objective to score points by carrying the ball over the opposition's try line. It is a contact sport and the physical contact between wheelchairs is an exciting part of the game.

Sporting Wheelies provides a number of opportunities for new players to improve their skill level and fitness, such as local programs, training sessions and development camps.
If classified, players also have the opportunity to compete in Wheelchair Rugby at regional, state, national and international level, including the Paralympics. Whilst all physical impairment groups and able-bodied players are welcome at local programs, you must have a classification in order to compete at a National or International level.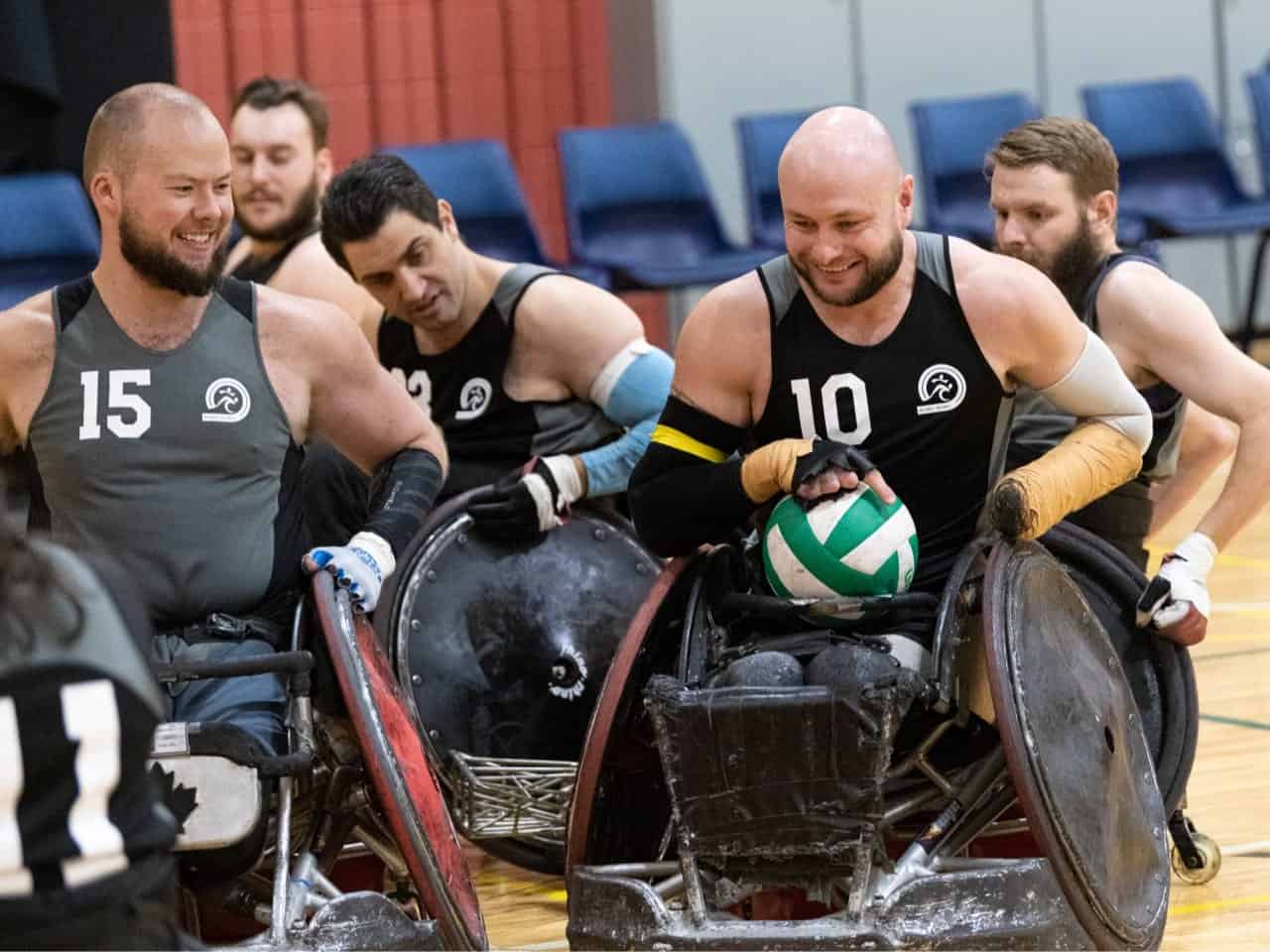 Wheelchair Rugby – National League Competition
Details of the 2023 season will be announced in early 2023
Other Roles
You do not have to play Wheelchair Rugby to be involved. You can contribute as a volunteer, coach, team manager, umpire, administrator of the sport or as an enthusiastic supporter.
For more information on volunteer opportunities, please get in touch with us below.
Calendar of Events
Throughout the year a range of Sports programs and events are held, to view the complete calendar of events please select the link below.
Watch the introductory video