About Sporting Wheelies
Our Purpose
At Sporting Wheelies we are making active goals accessible to enhance the lives of people with a disability through health and fitness, sport, active recreation and building inclusive communities, so that every Queenslander with a disability will have opportunities to live a more active and healthy life. 
Making active has always been a part of Sporting Wheelies' culture and focus. Understanding and championing the importance and benefits of physical activity, we have been inspiring and enabling people to be active for over 40 years. Our Values aid us in making positive change and ensure that we continue helping people to be active in their communities. 
Active goals can take many forms. At Sporting Wheelies, we believe that all ambitions are equal and valid. We support the variety of active goals people may have, from increasing their mobility and independence, improving their health, socialising, participating recreationally, to representing their country. And, of course, we love it when our members score actual goals in their sports. 
Accessible is what it looks like when inclusion is prioritised. We work towards a world of greater opportunities for people with all abilities to live life to the fullest. We have a role to play in normalising a culture that proactively considers and accommodates people with disability to participate fully in all spheres of life. We model member-focused, convenient, and user friendly service delivery ensuring that our members' goals are accessible and achievable.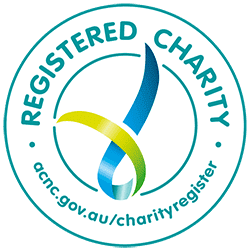 Vision
Our Vision is that every Queenslander with a disability will have opportunities to live a more active and healthy life
Mission
Our mission is to enhance the lives of people with disability through health and fitness, sport, active recreation and building inclusive communities
Our History
Sporting Wheelies and Disabled Association has its origins in the 1960s as a small sports club within the Paraplegic Welfare Association in Queensland. Sport for people with spinal cord injuries was gaining in popularity as a result of the first Paralympic Games in Rome in 1960, and the 'Queensland Sports and Social Club for the Disabled' played an active role in promoting disability sport and raising funds for Queensland athletes selected for national and international competitions.
In 1977, the club became a registered charity in its own right as the Paraplegic and Quadriplegic Sport Association of Queensland and by the following year, the Association had extended its programs and services to include people with physical disabilities other than spinal cord injuries, including people with vision impairment. The decision was made to change to the current name to reflect the Association's broader mission and capitalise on the popular term 'sporting wheelies' to describe wheelchair athletes.
Today, we are widely recognised as a leader in the field of sport and healthy activity for people with a disability by national bodies such as Sport Australia and Paralympics Australia.
Our Board of Directors and CEO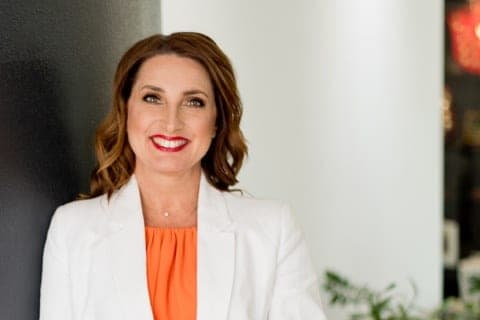 Amanda Mather CEO
Sporting Wheelies CEO Amanda Mather has a glowing history of helping Australians. With a career in healthcare spanning over 25 years, she is passionate about creating a positive community for everybody. Amanda brings to Sporting Wheelies a background in the government, commercial and healthcare sectors. Taking on roles from public relations, marketing, and change management to planning, policy and product development, Amanda brings her experience to improving the opportunities for people with disabilities.
Anna Littleboy (Chair)
As the new Chair of our organisation, Anna brings with her extensive experience, having contributed to numerous boards, advisory committees, working parties and expert panels. As CSIRO's Research Director, Anna is an experienced leader, specialising in strategy, foresight and risk for the resource sector. Having lived experience of disability within the workplace, Anna understands the duty of care within organisations.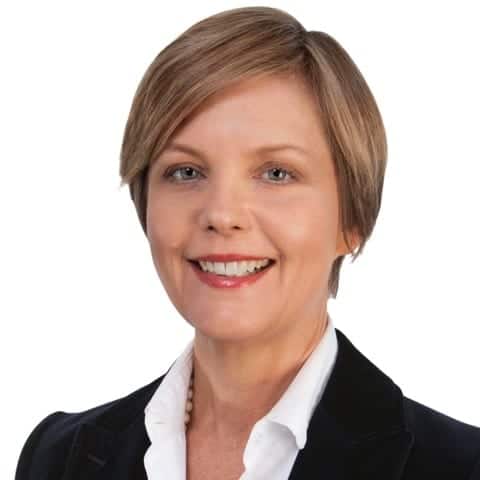 Sandie Angus
Sitting on numerous Boards in the disability and sporting sectors, Sandie provides extensive experience to the Board. Sandie displays strong leadership qualities, being part of multiple mentoring programs. Having experience with legal, governance and risk management, Sandie is a valuable member to the Board.
Gary Linton
As a professional CEO/Managing Director with over 30 years' experience successfully managing and growing a diverse range of companies in Professional Services and System Integration, Gary provides a wealth of knowledge to the Board. Gary is a founder and Managing Director of Linton Howard, Non-Executive Director/Chairman of companies in the education, IT, financial services and construction sectors, providing invaluable experience to the Board.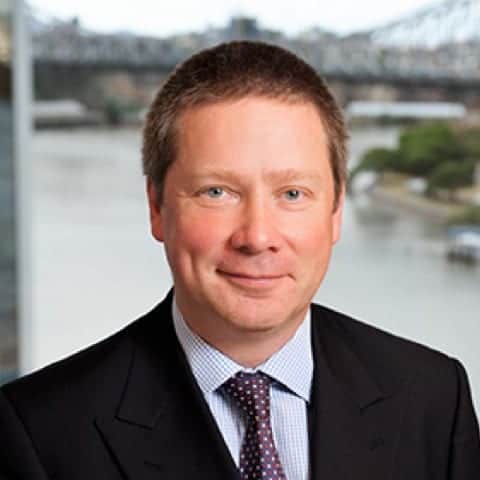 Andrew Weeden
Focusing on financial oversight, risk, compliance and strategic issues and initiatives, Andrew has a vast array of experience working on Boards. Andrew has national and international experience in the IT, technology, professional services, financial services and resource sectors. With over 25 years' experience at PwC, Andrew provides broad knowledge of potential issues in commercial and finance areas.
Michael Johnson
With experience in the international Asian markets, Michael provides experience sitting on multiple national and international Boards. Michael has interest in trade, tourism and financial services, however, is particularly passionate across the sporting, cultural and entertainment sectors.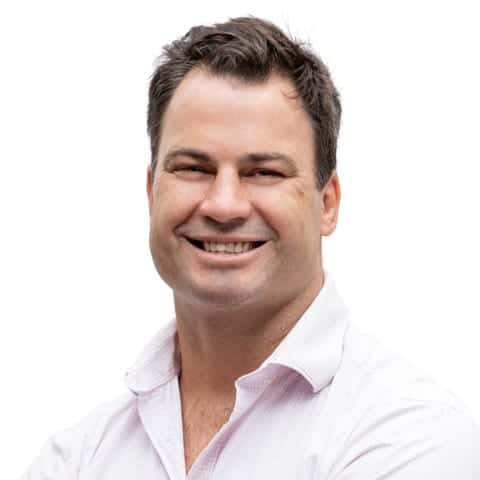 David Shillington
For 12 years David was an elite Athlete playing in the NRL where he represented the QLD Maroons and Australia. Since retiring from sport in 2017, he has worked in the NFP space, fundraising and advocating for good mental health. He is committed to using sport to build the health and wellbeing of individuals and the community.
Elaine Jobson
Elaine Jobson is a Fitness Industry veteran having spent 23 years in executive positions working for a number of the large fitness brands. Her roles have taken her all over the globe having worked in Asia, Europe, South Africa and now Australia.
She is best known for teaming up with well-known industry entrepreneurs including Mike Balfour OBE -Founder of Fitness First, Sir Richard Branson owner of Virgin Active South Africa and now Brendon Levenson founder of Jetts Fitness.
Having previously won the Deloitte Best Company to work in South Africa, Elaine is passionate about building successful companies through great cultures and growing exceptional Leaders.
Annual Report
Find out more about Sporting Wheelies and our achievements
Membership
Sporting Wheelies is a membership organisation. Association membership is open to everyone – people with a disability, family members, friends, supporters and volunteers. Everyone is welcome!
Join our Team
Current Opportunities
Administration Officer
An exciting opportunity to join the Sporting Wheelies team at Head Office is available. This position is a fixed term contract up until the end of October 2022.
In this role you will be providing high level administrative support to both the Manager – Health and Fitness and the State Manager – Raising the Bar program.
Your strong attention to detail coupled with your exceptional communication skills and well-crafted organisational skills will put you in good stead. More important to us, is your passion for Sport and Recreation, Health and Fitness and working with people with a disability.
Health and Fitness Support Officer and Personal Trainer
This role will see you delivering personal training services to clients with a wide variety of disabilities including spinal cord injury, cerebral palsy, acquired brain injury, and other neuromuscular conditions. Make your mark on this exciting role working with other health professionals ensuring the progression of client goals.
​Accredited Exercise Physiologist – Townsville
We have an exciting role available for an individual that has a passion for sport but also is committed to continuing their career in exercise physiology.
This role will see you have the best of both worlds where you will provide a range of exercise therapy options to clients with a range of disabilities. When you are not delivering these services, you will take on the role of organizing the development and coordination of para sports in the Townsville region, as well as the local community social programs.
Duties of the role include, but are not limited to:
Independently apply professional knowledge and judgment in delivering a range of advanced exercise therapy and health and fitness services for clients with a wide variety of disabilities, including spinal cord injury, cerebral palsy, acquired brain injury, stroke and other neuromuscular conditions.
Apply specialist knowledge and skills when conducting and supervising initial health screening using standard procedures, prescription and instruction of exercise.
As a sole discipline specific health professional in a regional or rural setting, monitor client's programs and modify to meet individual client needs and goals.
Coordinate the para-sport development pathway for athletes in each Sporting Wheelies' para-sports including the coordination of Wheelchair Basketball, Boccia and Goalball sports programs.
Oversee the selection of all regional teams and their related activities.
Coordinate inter-regional competitions with the support of other Sporting Wheelies Sport and Recreation staff and participation of regional athletes and/or teams in annual Queensland Championships, including classification.
Coordinate the Sporting Wheelies RecCONNECT local community social program.
If you are interested in applying for this role, please send your application to careers@sportingwheelies.org.au. When applying please include a brief covering letter with your application. Please note, only shortlisted candidates will be contacted by telephone.
Raising the Bar
Casual positions available for our new Raising the Bar Program.
We are seeking to employ at least 25 Queenslanders living with a disability as Game Changers to create awareness and empowerment amongst the community.
Location: Various locations throughout Queensland.
For more information and a copy of the position description, please contact our new Raising the Bar, State Manager – Julia Senior on (07) 3253 3333 today.
Student Placements
Sporting Wheelies actively supports Queensland Universities programs in research and training undergraduate students. In the past year students from 6 Universities have received valuable practical experience at Sporting Wheelies.