Wheelchair AFL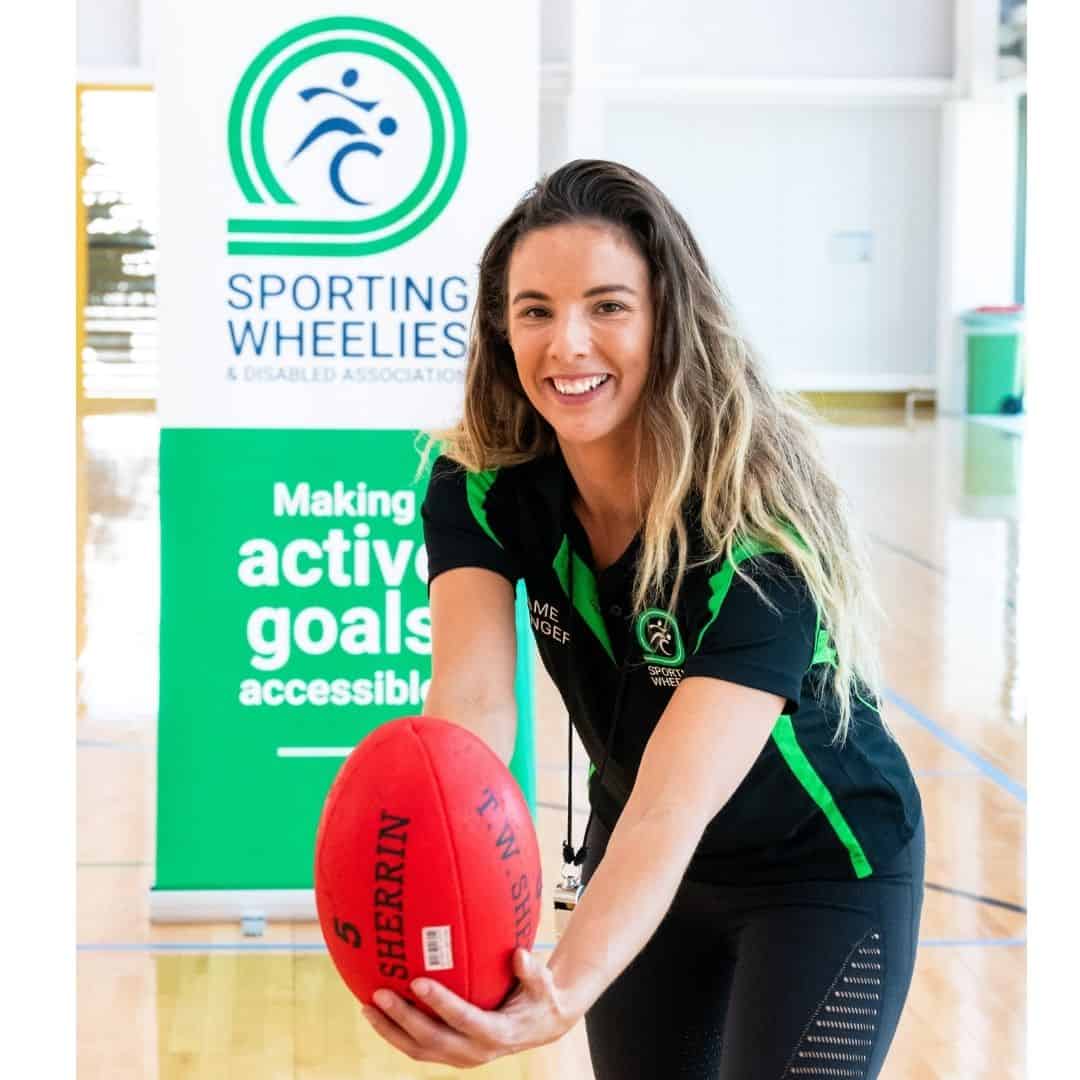 Join Wheelchair AFL
In a Queensland first, an official mini-season of inclusive Wheelchair AFL will launch this weekend as a pilot project welcoming people of all abilities to take part in a three-game season.
It comes following the popularity of the recent Wheelchair AFL Come and Try Day sessions which saw more than 40 locals taking part.
The first-of-its-kind program is being brought to life by Sporting Wheelies and AFL Queensland who joined forces to enable locals with disability the opportunity to take part in the all-time Aussie favourite sport.
On a mission to increase the options of inclusive sports for those living with disability, Sporting Wheelies CEO, Amanda Mathers said the Wheelchair AFL Come & Try Program is an opportunity for participants to realise their full potential.
"Whether finding renewed independence and happiness through the social element of the program, or striving toward Paralympic dreams, this program can guide people of all abilities toward achieving their goals," Mrs Mathers said.
The success of the program is bolstered by the support AFL Queensland who are dedicated to making it easy for people with disabilities to participate in Australian football including playing, coaching, officiating, and administering the game.
"Sporting Wheelies is thrilled to be working alongside national sporting bodies to implement programs like this that make a real difference to the lives of all Queenslanders living with disability," she said.
"Bringing the AFL Come & Try Program to life on the Gold Coast is a fantastic way for us to add another sport to the mix, providing more people with disability the opportunity to try their hand at a range of inclusive sports – and ultimately, have the same opportunities as others."
Head of AFL Queensland, Trisha Squires said the program is a part of the AFL's Disability Inclusion program that sees over 12,000 Australians with a disability playing Australian Rules football.
"With only 25% of Australians with disability playing sport, we want to ensure as many people as possible have the opportunity to participate in our great game," Ms Squires said.
"It's fantastic to have the support of the Gold Coast SUNS AFLW players to help us promote this new and inclusive way of playing footy."
Wheelchair AFL Program Coordinator and Sporting Wheelies' Game Changer mentor, Yasmina McGlone runs the sessions and hopes to inspire others living with disability to come and play another sport.
"Sport opened up so many opportunities in terms of employment, friendships and growing as a person, and I just want to see as many people benefit from that as well," McGlone said.
The Wheelchair AFL Program will take place across the next three Saturdays from 1.30pm to 4.00pm at Gold Coast Sports and Leisure Centre. Register your interest here.