Para Squad- A multi-sport program for kids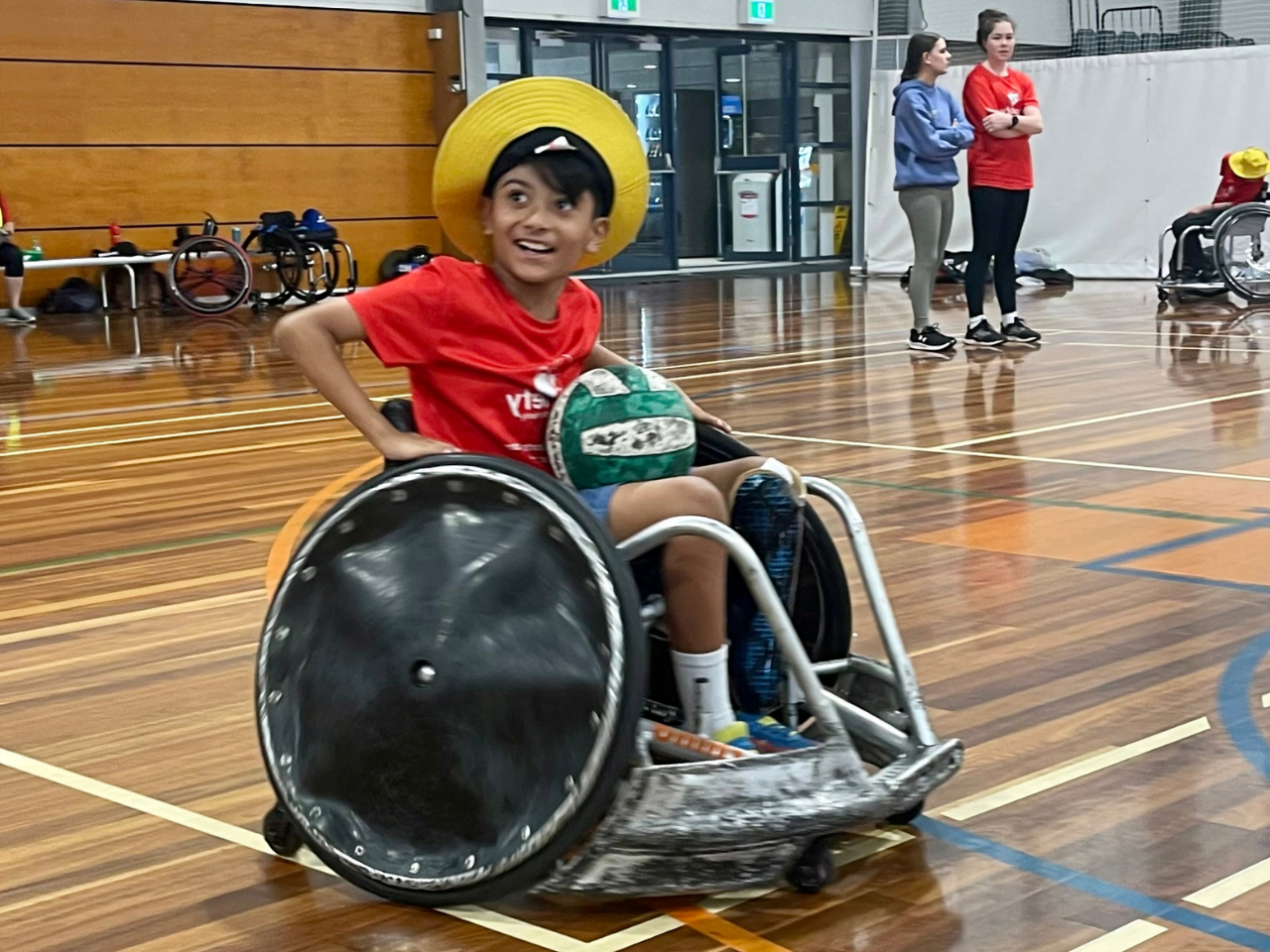 Introducing Para Squad
A Multi-Sport Program for Kids
We are thrilled to announce the launch of Para Squad, a new sports program specifically designed for kids. With Para Squad, your child will have the opportunity to engage in various sports activities adapted to their individual needs, all under the guidance of our expert Exercise Physiologists.
Multi-Sport Program:
Para Squad offers a diverse range of sports activities tailored to each group, ensuring that every child can participate and enjoy the program to the fullest. Your child will have the opportunity to try Wheelchair Basketball, Wheelchair Rugby, Goalball and Boccia. Sample a variety of sports to see what suits your child.
Reconnect and Make New Friends:
Para Squad is a fantastic opportunity for your child to connect with the friends to create new friendships in a fun and supportive environment.
Expert Guidance
Each session is led by a dedicated Exercise Physiologist who will provide professional support, ensuring that your child receives the best care and attention throughout the program.
Our team is committed to providing a safe and engaging experience for your child, allowing you to focus on your own commitments while they participate in Para Squad.
Time: Kids program : 9.30-11am, Teen's program 10.30-12 noon, every Saturday
Location: 2 Kilroe St, Milton
Pricing: NDIS Group Rate
Come and try- the first two sessions are free!
Join Today
Sign up today to come and join Para Squad to meet friends, learn new skills, have fun and get fit and active.
If you would like further information, or have any questions, please click here