New FES Cycle Therapy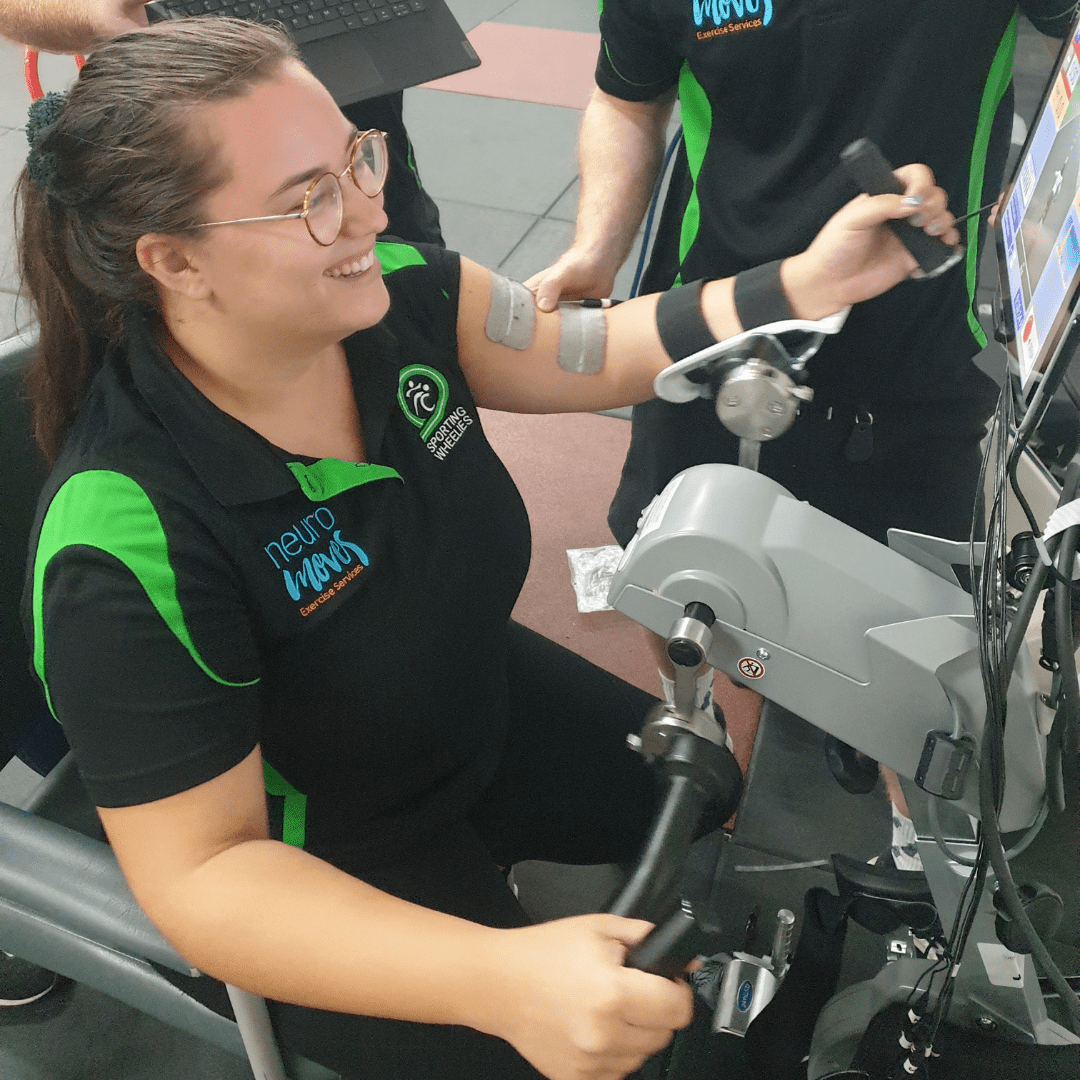 Our Exercise Physiologists are receiving professional development on our new FES therapy, demonstrating the FES being used to stimulate "upper limb activity". This therapy can be used to regain hand grasp function and increase strength and control of arm and hand functions.
This therapy can be used on arms and legs. It activates nerves to provide high intensity muscle contractions. Stimulation pads are placed over weak or paralysed muscle groups in arms, legs and core to yield high intensity muscle activation.
The therapy is clinically proven to have impact on increasing muscle strength and endurance in addition to other benefits such as
Improved circulation
Improved cardiovascular endurance
Improved joint mobility
Reduced spasticity and hypertonicity
Promotes neuroplasticity
Assists in functional recovery
Reduced muscle atrophy
Increased respiration
Decreased expensive secondary medical conditions and costs associated with re-hospitalization and long-term care in hospitals and/or skilled nursing facilities
Contact our Exercise Physiologists to see if this therapy could be useful for your condition.