Australia's first of its kind Clubhouse for Paralympic sport opening this Tuesday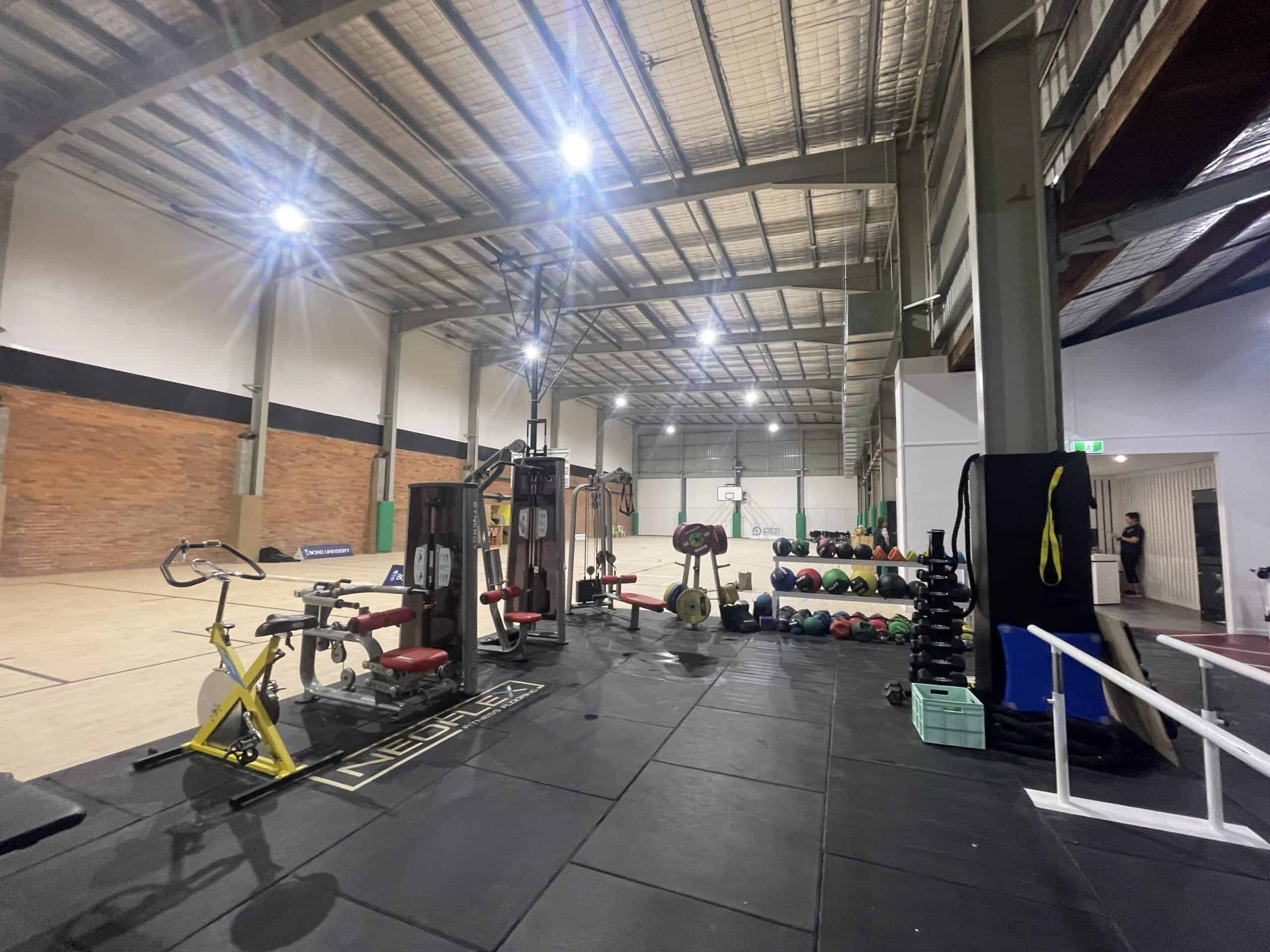 In an Australian-first, Queensland not-for-profit Sporting Wheelies and Disabled Association will open the world-leading sports precinct, purpose-built for our future Paralympians and people living with a disability on Tuesday the 5th of September.
The Sporting Wheelies Para Sports Clubhouse is an inclusive sports hub supporting para-athletes on the road to Brisbane 2032 and inspiring people with a disability to get active and participate in the community.
Changing the game for para-athletes, the Milton centre will combine industry-leading facilities with world-class rehabilitation and support services, bringing together disability experts, allied health specialists and Para Sports coaches to improve the lives of people with a disability through co-design and innovation.
Sporting Wheelies, CEO Amanda Mather said that as the peak body for Para Sport in Queensland, the organisation is committed to continuing to pioneer pathways that will set the state's future Paralympians up for success.
"Many athletes that will compete in Brisbane 2032 Paralympics haven't had their accident yet. The Sporting Wheelies Para Sports Clubhouse aims to provide the required rehab, therapy and support to help these individuals find renewed independence and friendship through team sports," said Mather.
"The Clubhouse is about creating a space where people can find their tribe, and experience exercise and sports, designed by them, for them. When they come here, there will be so many other people going through a similar journey and they will be able to build friendships, as well as potentially build a sporting career right here at Sporting Wheelies.
"Currently, people with disabilities have the lowest sports participation rates in the country and we want to inspire and develop the next generation of Para athletes through the support of world-leading Sports Scientists, Exercise Physiologists, Para Coaches and Paralympians," she said.
The hub will be home to multi-sports courts for Para Sports including Wheelchair Basketball, Wheelchair Rugby, Boccia, Goalball, as well as allied health services, a fully accessible gymnasium and 35 accessible car parks.
"Having the latest and revolutionary therapeutic services right next to our sports courts means that people can get access to the support they need in a social and supportive setting," said Mather.
"This centre will be a game changer for people with a disability." Ms Mather said.
"This state-of-the-art facility will host regional Para Sports competitions, development camps, Para Sports sampling opportunities and attract athletes from across the nation," she said.
The vision for the Sporting Wheelies Para Sports Clubhouse has been possible with the help of the local community.
"We have pulled together an amazing team of pro bono supporters who have helped Sporting Wheelies create this new centre. We thank the community, government, and the people of Queensland who have given their time and money to invest in this worthy exercise to build an amazing Clubhouse and provide Queenslander's living with a disability the same opportunities as their able-bodied peers," said Sporting Wheelies CEO Amanda Mather.
"To be a part of this on the journey to Brisbane 2032 this centre is creating a legacy for people with a disability. We will be able to give back to people with a disability, to give them the hope so that they can reach their full potential which might even be Brisbane 2032 Paralympics," she said.
The Queensland Government provided $200,000 to Sporting Wheelies to fund air conditioning at the new Para Clubhouse to enable Queenslanders to participate in sport and recreation activities. In addition, Sporting Wheelies acknowledges the financial contribution made by the Queensland Academy of Sport (QAS) towards the sports courts at the new centre.
The Para Sport precinct will be located at 2 Kilroe Street, Milton which will be opening on Tuesday the 5th of September, 2023.