A NEW PARTNERSHIP FOR SPORTING WHEELIES AND SPORTS ACCESS FOUNDATION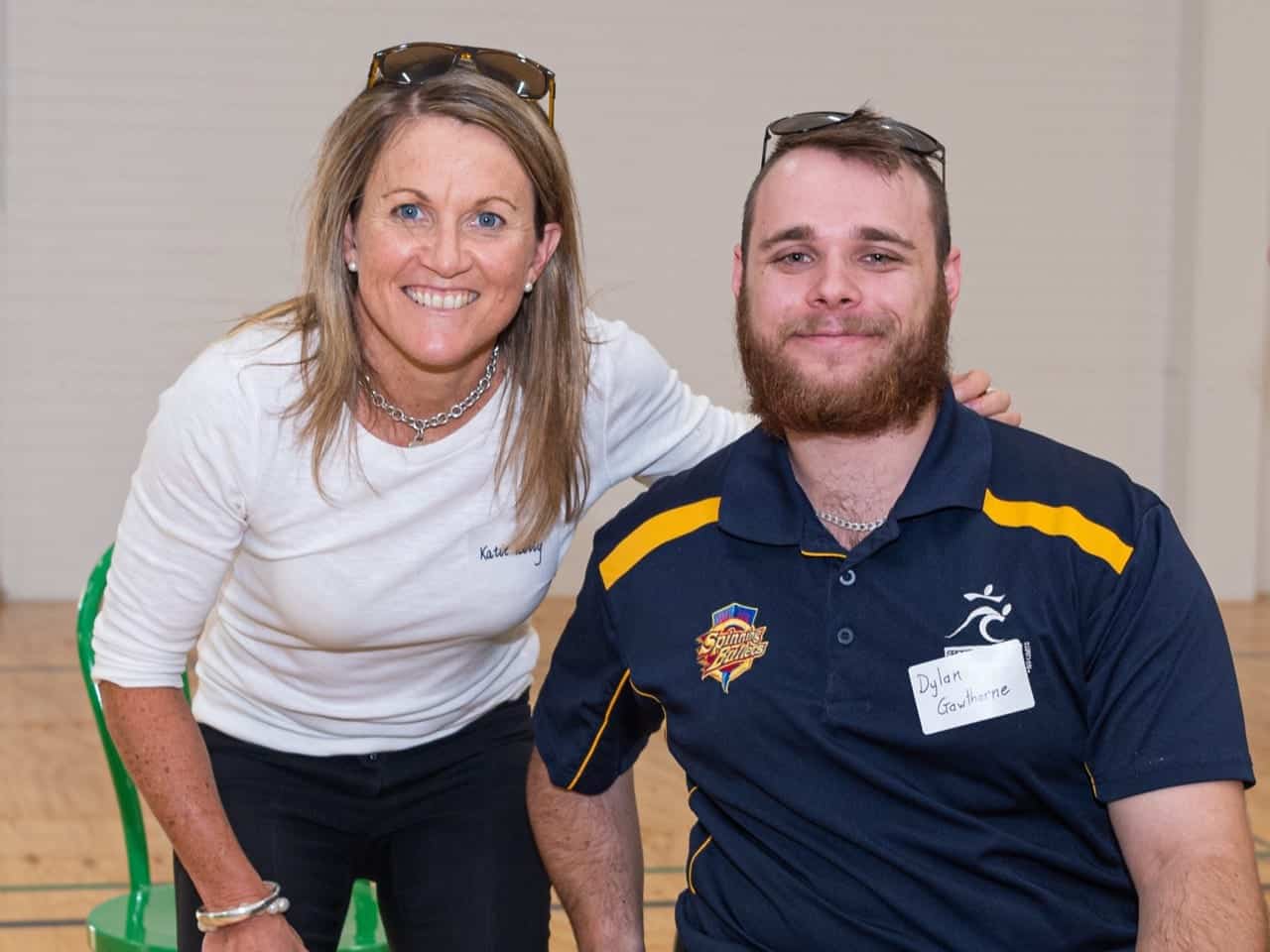 ---

---
Sporting Wheelies are proud to partner with Sports Access Foundation (SAF) to promote their grants program and initiatives which also serve to support our members and ensure better access for our community to access sport.
Sports Access Foundation (SAF), a charity established by Australian Paralympic Gold Medallist, Katie Kelly, provides grants for young Australians, aged 7 -17 years of age, who have a disability.
Katie Kelly OAM said 'all donations and funding we receive goes direct to our grants. Our grants range from $250 to $1000, and in our short history of 4 years we have reached over 250 young Australians with a disability, providing grants to 35 recipients to ensure they can achieve their sporting goals.'
Katie said, 'as a Paralympian and one who has lived the experience of a disability (hearing and sight impaired), I have always admired the work of Sporting Wheelies to improve the lives of many with disability through sport and recreation. Partnering with Sporting Wheelies is a good fit and we look forward to promoting the fantastic programs Sporting Wheelies have to improve participation and healthier lifestyles for our young Australians'.
Sport Access Foundation
Sports Access Foundation (SAF) was founded in 2017 by Australian Para-triathlete and 2016 Rio Paralympics Gold Medallist Katie Kelly, OAM.
Vision:
Be Australia's leading sports organisation connecting young Australians with a disability to sport.
Mission:
SAF aims to improve the quality of lives of children living with a disability through the opportunity to play sport.
Sports Access Foundation's objectives are consistent with the Australian Government's Sport 2030 National Sport Plan commitment, that 'Every Australian, at all stages of their life regardless of gender, ability or ethnicity, and no matter where they live, are able to undertake the exercise they need and want in a fun and inclusive way, whether it is through sport or other types of activity'.[1]
SAF's work supports Sport Australia's position on physical literacy, namely 'developing knowledge and behaviours that give children the motivation and confidence to enjoy active lifestyles. Establishing active habits in children sets them on the path to happier and healthier lives paving the way for a more productive Australia'.[2]
SAF is also set within with the compelling vision of the National Disability Strategy 2010-2020 for 'an inclusive Australian society that enables people with disability to fulfil their potential as equal citizens'.[3]
Sport Access Foundation Grants
The goal of SAF is to ensure that young Australians living with a disability can be active and imagine and achieve their sporting goals. To this end SAF provides annual grants for children and young people with a disability.
The grants help provide products or services to enable children with a disability better access to participate in sport through their local sporting club or to participate in community programs. In particular, grants are given to help children with a disability to participate in sporting activities that are otherwise beyond their financial means, including to provide financial assistance for:
travelling to and from sporting events and training;
taking part in sporting events including participation, entry or enrolment fees;
purchasing specialist sport equipment or clothing;
purchasing protective or adaptive equipment;
consulting with health professionals to develop an appropriate sporting program;
engaging and coordinating with institutions to provide support and access to appropriate sporting programs and activities, and other resources to help children achieve their goals in sport (particularly in their local communities);
[1] https://www.sportaus.gov.au/nationalsportplan/home
[2] https://www.sportaus.gov.au/__data/assets/pdf_file/0003/714414/Physical-Literacy-Framework_Postion-statement.pdf