Wheelchair AFL has been developed to provide enthusiasts with an aussie rules experience that has strong parallels with the traditional game.
Based on AFL rules and played on a basketball court, this wheelchair sport is open to anyone to play! This easy to play game provides an environment whereby participation, enjoyment and safety are a priority.
Wheelchair AFL enables people of all ages and disability levels to participate and is a totally inclusive sport.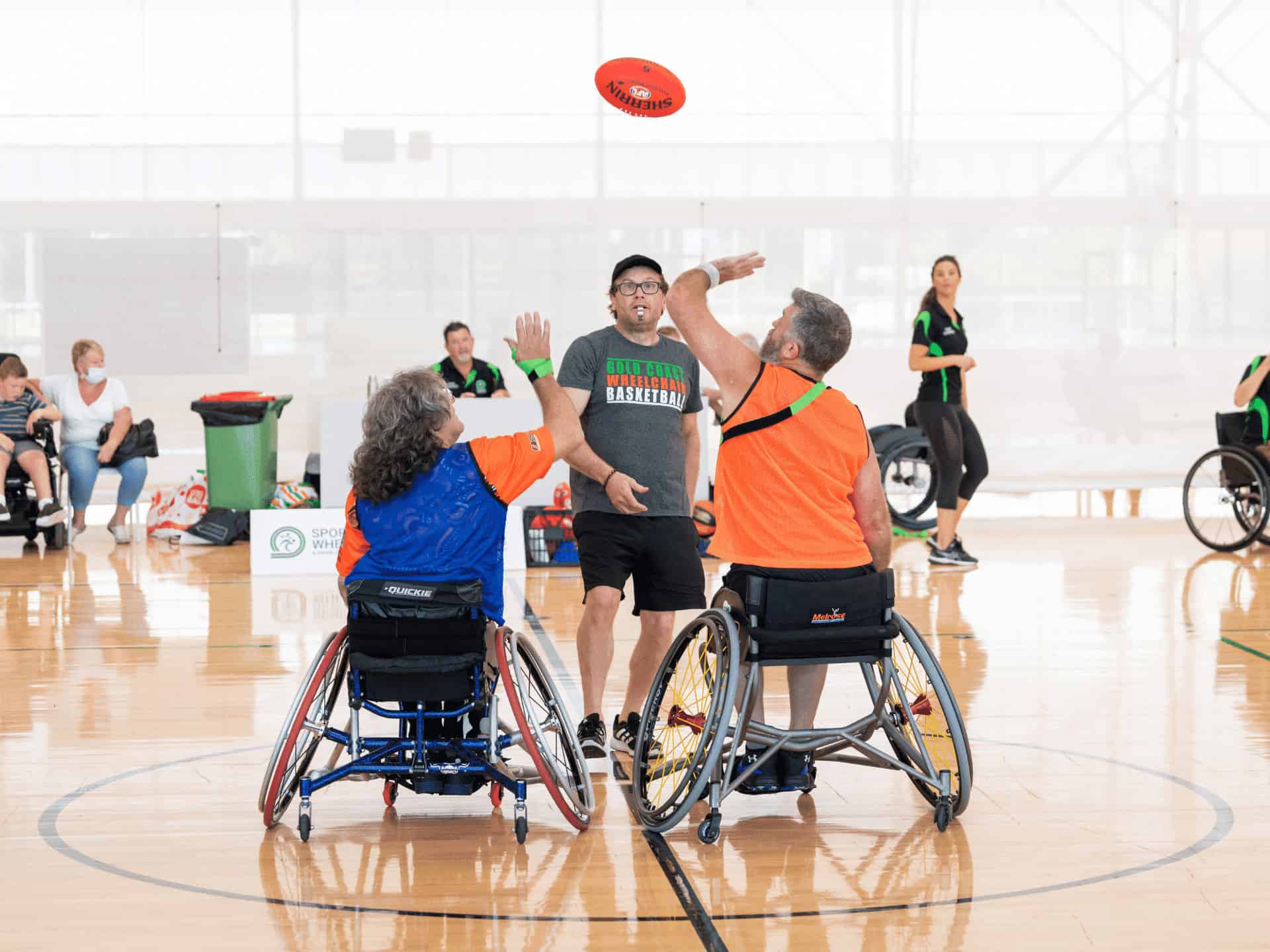 Upcoming Competitions
Sporting Wheelies organises regional and state-based competitions throughout the year. Once you have joined a local program, entry to these competitions is open to you.
Calendar of Events
Throughout the year a range of Sports programs and events are held, to view the complete calendar of events please select the link below.