Luke's Story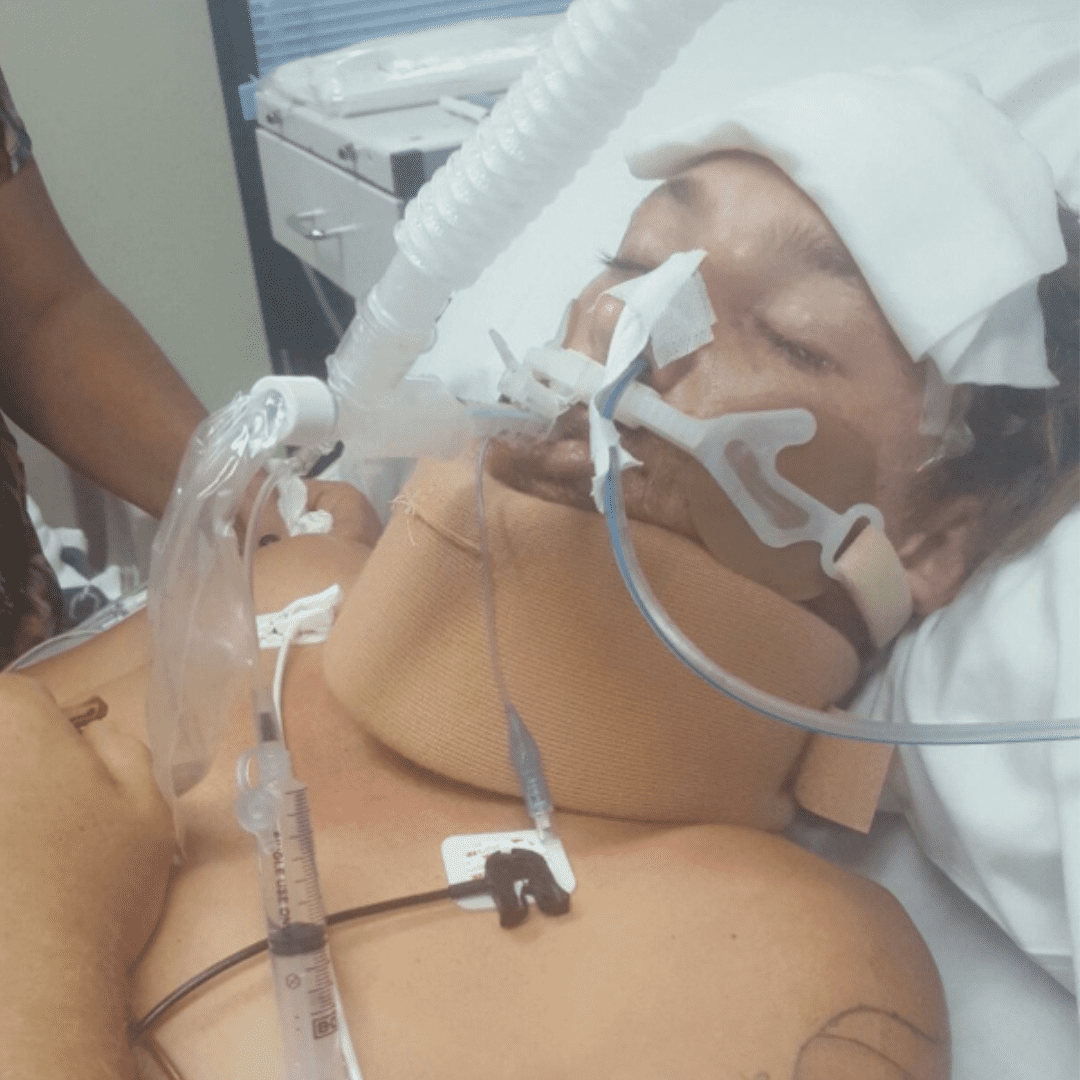 In just a split second, Luke's life was changed forever.
Like many Australians, especially here in Queensland, Luke enjoyed spending time on the beach. But what started as a fun and carefree trip with his friends almost ended in tragedy for the active young tradie. The 21-year-old jumped headfirst off a jetty and hit a sandbank hidden beneath the waves. Luke's neck was broken. Unable to move his limbs to swim to the surface, he quickly realised he was in serious trouble. Fortunately, he was pulled out of the water by his friends but was still in very real danger of losing his life.
Every day in Australia, another person like Luke suffers a life-changing spinal cord injury and joins more than 20,000 people already living with the debilitating consequences.
Luke was rushed to the Princess Alexandra Hospital, where he would face many months of surgeries and specialised care – if he managed to survive at all. His family were told the heartbreaking news that he might never wake up from his coma and were given the choice of turning off his life support. But Luke's mum refused to leave his side, and slowly, he started to defy the odds. After six long months in the Spinal Injuries Unit, Luke was finally ready to face life in the community as a quadriplegic.
It was then that he was introduced to Sporting Wheelies. Coming in for rehabilitation therapy, he was able to build his core strength and improve his ability to control his muscles. The difference was enormous. When he first left hospital, Luke needed to be strapped into his wheelchair. After working with Sporting Wheelies, he can now sit in his wheelchair without the need for a chest or foot strap. Amazingly, he has also developed the core muscles needed to be able to stand and is able to dress himself – things he was told he would never do again.
Recovery from a traumatic injury like Luke's is a mental, as well as physical, battle. As the oldest of eight, he tried to stay positive as an example to his younger brothers and sisters. Understandably though, there were some dark days, as he grieved for the life that he had expected to live and came to terms with his injury. But joining Sporting Wheelies provided Luke with a much-needed community and social connection. He started to play in the Wheelchair Rugby team and met a group of people who understood what he was going through and demonstrated what was possible.
"After my accident I thought I was going to go home and be a nobody. That was until I met the Wheelchair Rugby guys. I saw what they were doing with their lives. This gave me a new outlook on what was possible for my life'" says Luke.
These days, Luke focusses on what he can do, rather than what he can't. He's driving again and doesn't need to rely on a support worker to be with him all the time. He is more independent, more confident, and has more control over his life. He is also able to help others facing similar challenges. Employed as a Game Changer with Sporting
Wheelies, he goes back into the hospital regularly to meet and inspire those who are recovering from spinal injuries, and visits schools to teach children about the needs of people living with a disability.
Sporting Wheelies truly transformed Luke's life. More than just physical rehabilitation; Luke found community support, friendships, and has been given the opportunity to compete in Wheelchair Rugby at a national level. With your help, we can help more people living with a disability to lead active and fulfilled lives.
Since the 1960's, Sporting Wheelies has given Queenslanders living with a disability the opportunity to live full and active lives.
You can help people like Luke by participating in the Sporting Wheelies CEO Wheelie Challenge. This unique event is designed to shine a light on the everyday challenges faced by people living with a disability, while having fun and raising much needed funds too.
Join with other leading CEOs, Executives, Business and community leaders from across Australia to spend the day understanding the day-to-day challenges of people with a disability in a wheelchair. You will discover how accessible and inclusive your workplace really is!