Paralympian appointed as Chair of the Board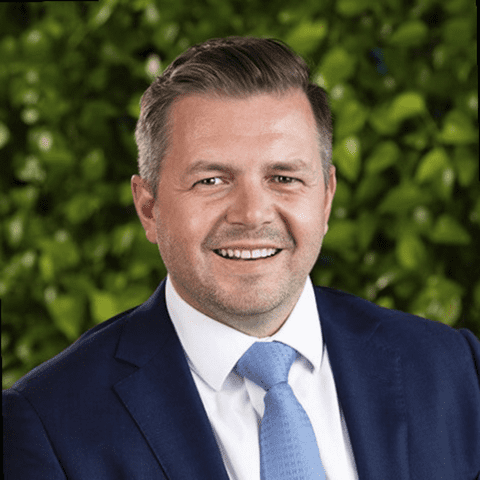 Paralympian Michael Dobbie-Bridges has been appointed as the Chair of the Board for Sporting Wheelies and Disabled Association.
Dobbie-Bridges is a Paralympian who represented Australia at the 2008 Beijing Paralympic Games and 6 World Team Cups in Wheelchair Tennis.
"Having the opportunity to give back and show young kids what is possible and what they can achieve, not only to represent Australia at the Paralympics but the camaraderie and the community that you get from being a part of a sporting team, it's really important," said Dobbie-Bridges.
"Sporting Wheelies provides really valuable resources and opportunities for people with disabilities to connect with each other through sport and the rehabilitation services they provide. The community that you get is really important as people are transitioning after injury to a new life with a disability."
"Getting involved in sport, gave me the opportunity to feel "normal". I was really sporty growing up, so finding new ways to be active after my accident was really important. Spending time with other people who have been in a similar situation and having the support of others, made a huge difference to my life after my accident," he said.
"I look forward to giving back to the community through my involvement as Chair for Sporting Wheelies, a not for profit organisation."
Sporting Wheelies is Queensland's home of inclusive sports. From regaining function through state-of-the-art rehabilitation, finding renewed independence and friendship in team sports, or starting out on your journey to Paralympic sports, Sporting Wheelies builds communities for people of all abilities to lead an active and healthy life through sport.
"Representing Australia in the Paralympics was one of the highlights of my life. Looking forward to Brisbane 2032, it is going to be a very special experience. Brisbane 2032 will be the most accessible games ever, which will leave a huge legacy for the people of Brisbane," he said.
"As an organisation we see ourselves as a vital cog in the preparation and pathway development for Brisbane 2032, so it's really important that we a have the sports, facilities, rehabilitation and therapy services available to train the next generation of Paralympians, many who have not acquired their disability yet."
Dobbie-Bridges has extensive experience in Government and industry, combined with his passion for making a difference in the lives of people with disabilities. Dobbie-Bridges has held senior positions across many Government portfolios, including as Chief of Staff for the Assistant Minister for Social Services and Disability Services in the Turnbull Government. More recently, Michael was the Accessibility Lead for PwC Australia, working to help them provide greater employment opportunities and a more inclusive culture for people with disabilities. Michael is now a disability strategic advisor at APM, the largest global human services company, and works with the groups leaders to provide greater opportunities and services to people with disabilities