We need your help
Become a change maker and make a difference in the life of someone living with a disability
As a not-for-profit organisation, we rely on the people like you to deliver our life changing programs to improve the lives of Queenslanders with a disability.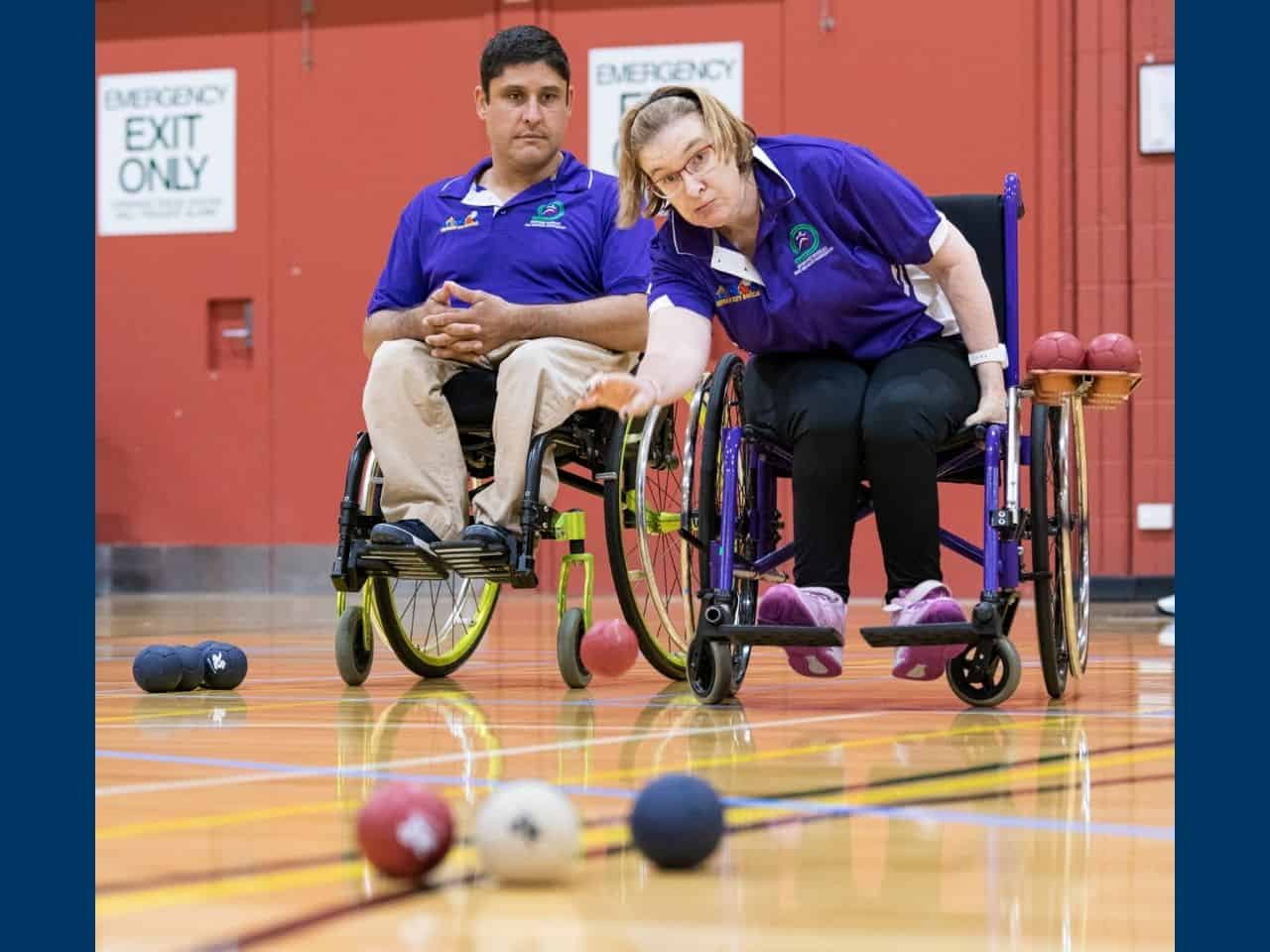 How it all began
Sporting Wheelies and Disabled Association has its origins in the 1960s as a small sports club within the Paraplegic Welfare Association in Queensland. In 1977, the club became a registered charity in its own right as the Paraplegic and Quadriplegic Sport Association of Queensland and by the following year, the Association had extended its programs and services to include people with physical disabilities other than spinal cord injuries, including people with vision impairment. The decision was made to change to the current name to reflect the Association's broader mission and capitalise on the popular term 'sporting wheelies' to describe wheelchair athletes.
Today, we are widely recognised as a leader in the field of sport and healthy activity for people with a disability by national bodies such as Sport Australia and Paralympics Australia.
Our Health Programs
Last year we had a 38% increase in new clients and we now support of 60 disability types. We introduced in home visits and tele-health services over the internet to deal with the restrictions imposed by COVID-19.
Our rehabilitation programmes assist people to improve their health and wellbeing. We support the full variety of active goals people have:
· increasing their mobility and independence;
· improving their health;
· participating recreationally;
· and connecting with their community
We make change happen; assisting people to walk for the first time or enabling them to relearn to walk after injury. We are the only organisation in Queensland offering specialised rehabilitation; with specialised equipment; for people with disabilities to achieve their miracle moments and regain movement.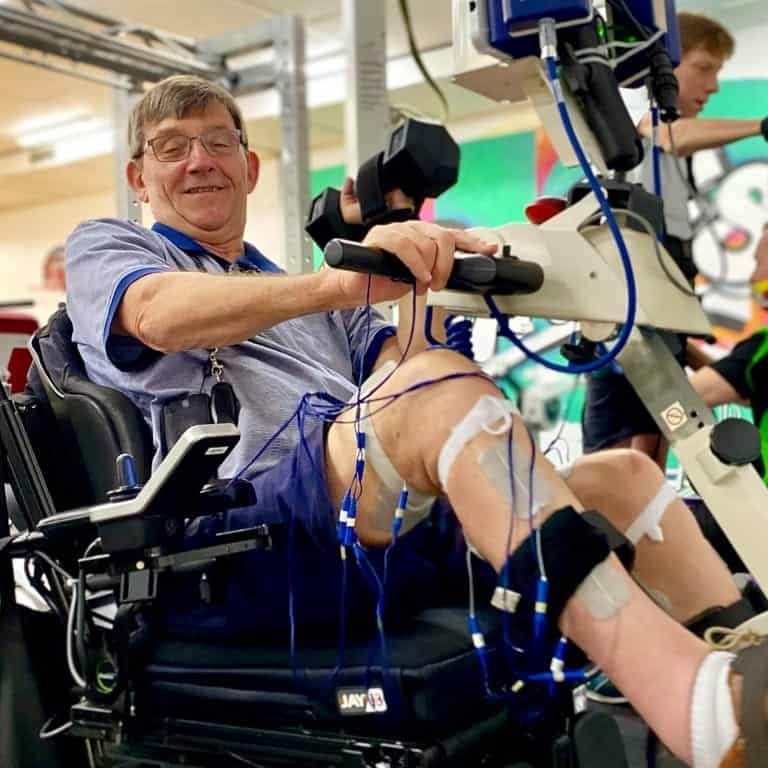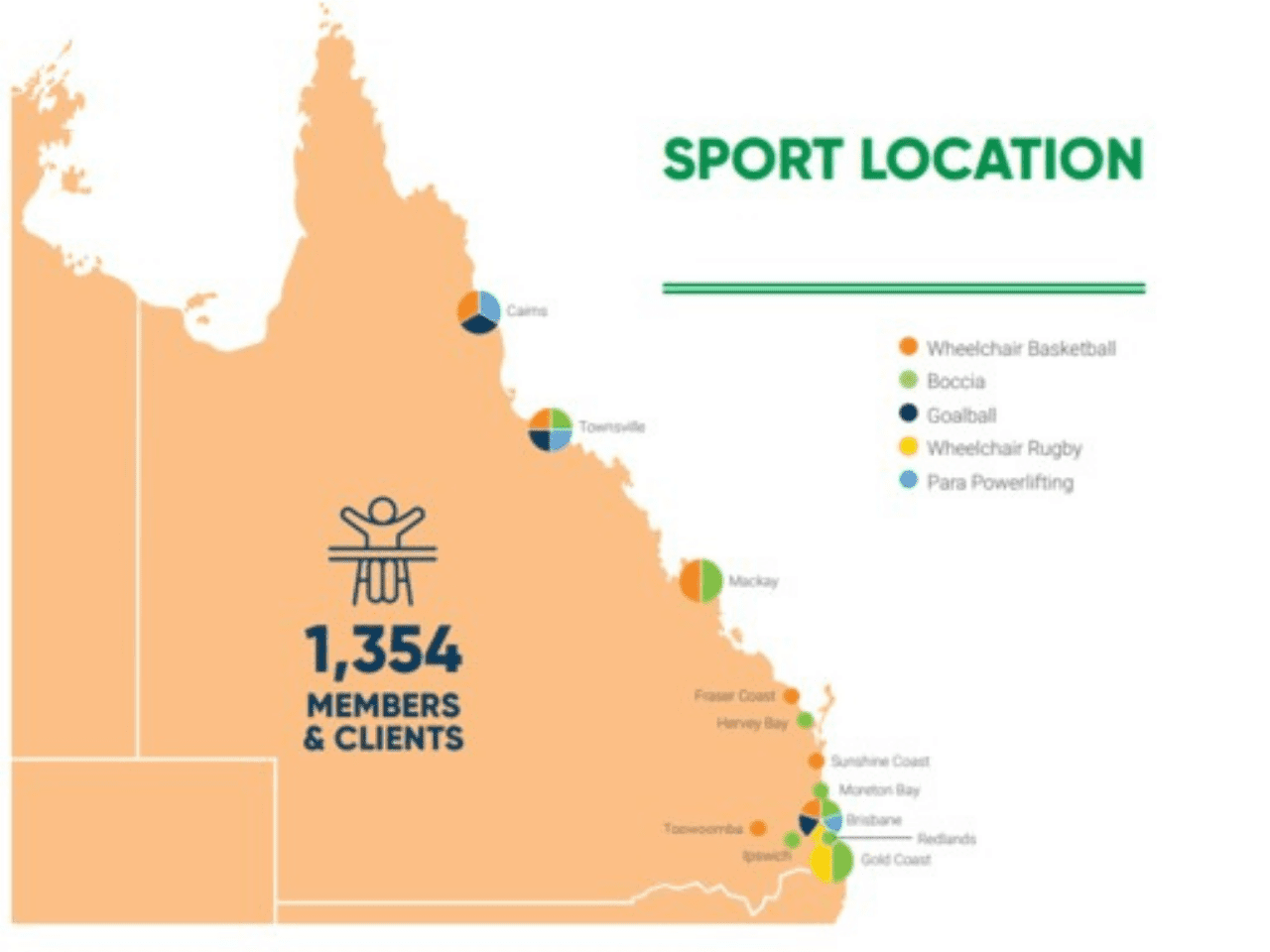 Our Sports
We operate sport and recreation activities from Cairns to the Gold Coast. Our vision that every Queenslander with a disability will have opportunities to live a more active and healthy life.
Your Gift
Last year Government subsidies only accounted for 32% of our income. The remainder of our revenue to deliver our programs and sports came from our fundraising activities. We are only able to offer our programs, services and resources because of the generous support of the community. As a not-for-profit organisation, we rely on the people like you to deliver our life changing programs to improve the lives of Queenslanders with a disability.
Change Makers are special people who create opportunities for people with disability to lead an active and healthy life. When you make the decision to become a Change Maker, you are part of an exceptional group of people who make a difference in the life of people with disability.
Change Makers provide a regular source of income to Sporting Wheelies and Disabled Association which means that we are able to help more people in the long term. Your regular monthly gift provides us with the security to plan into the future and spend money on services and programs more effectively.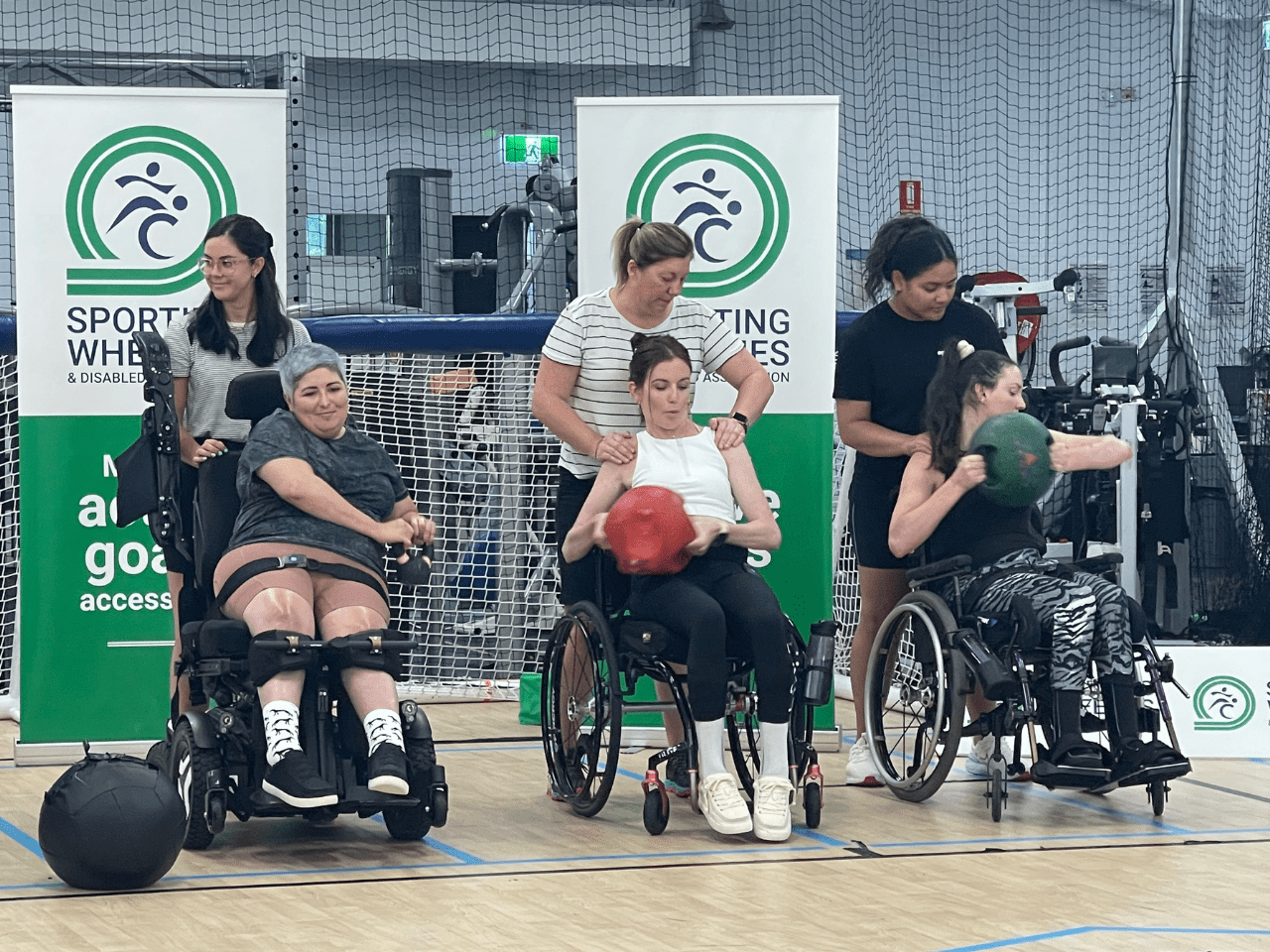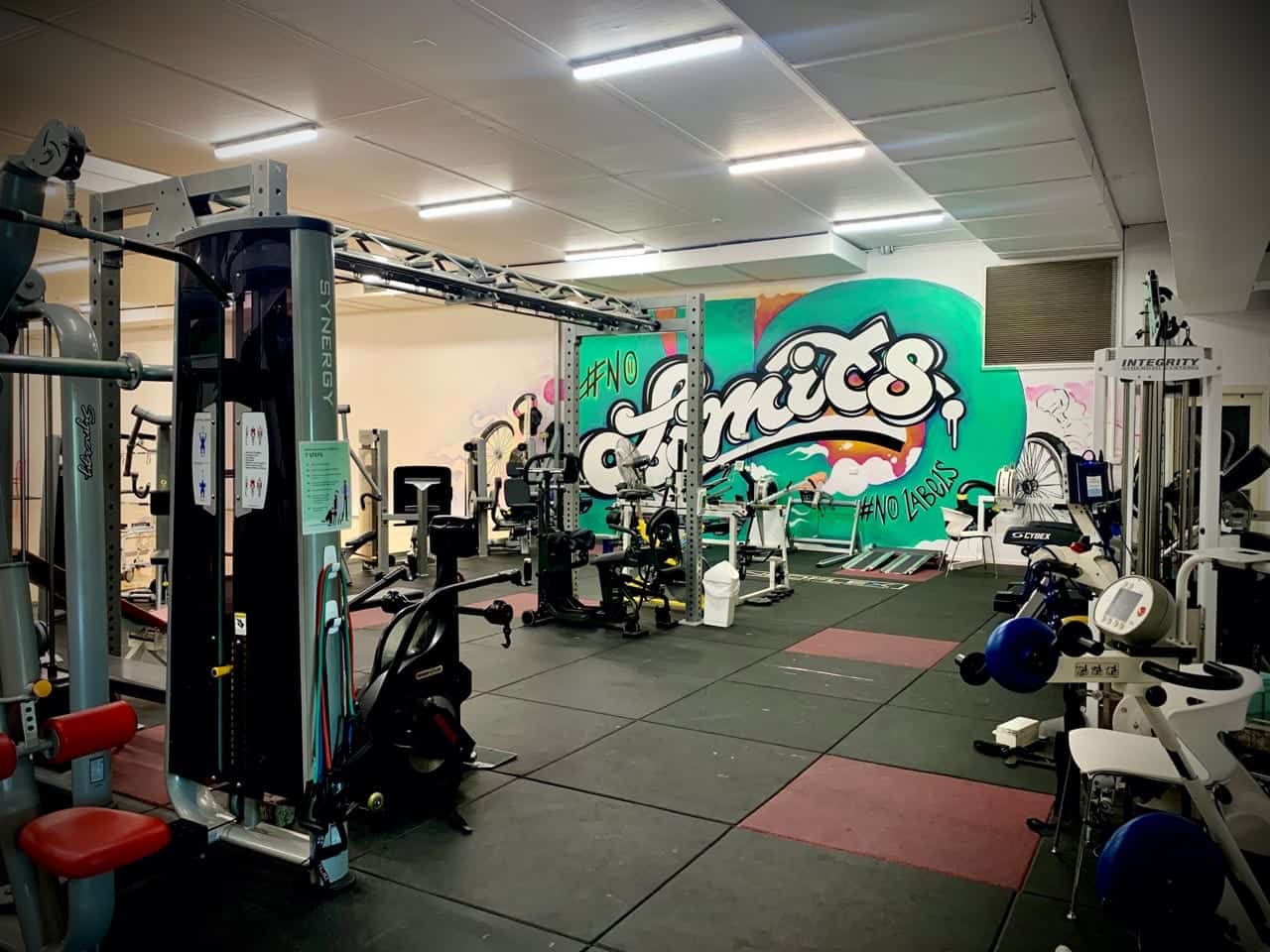 How you are making a difference
In September 2020, we opened our new Sports, Health and Fitness Centre in Albion. The centre offers state-of-the-art fully inclusive gym and Para-Sports courts where people of all abilities can strive for active goals whether it be personal fitness, gaining improved functional capabilities or achieve sporting success. The new centre is dedicated to elevating inclusive sporting opportunities, including Australia's first dedicated goalball and boccia courts. The centre provides an opportunity for people to come and enjoy sport together. In addition to the sports court, the centre features a fully inclusive purpose built health and fitness gym, offering specialist therapy, rehabilitation and strength and conditioning training. The centre features cutting-edge equipment to help people improve their overall health.
Change Makers are helping us to fund the opening of more centres like this in Townsville, Mackay and the Gold Coast. You will help us provide people with disability in more locations throughout Queensland the opportunity to begin their journey to improve their social, health, fitness and well-being.
Donations of $2 or more are tax deductible.
All donation amounts are processed in Australian dollars
Donations of $2 or more are tax deductible.
All donation amounts are processed in Australian dollars