Australia's Wheelchair Rugby Team wins against France at the Paralympics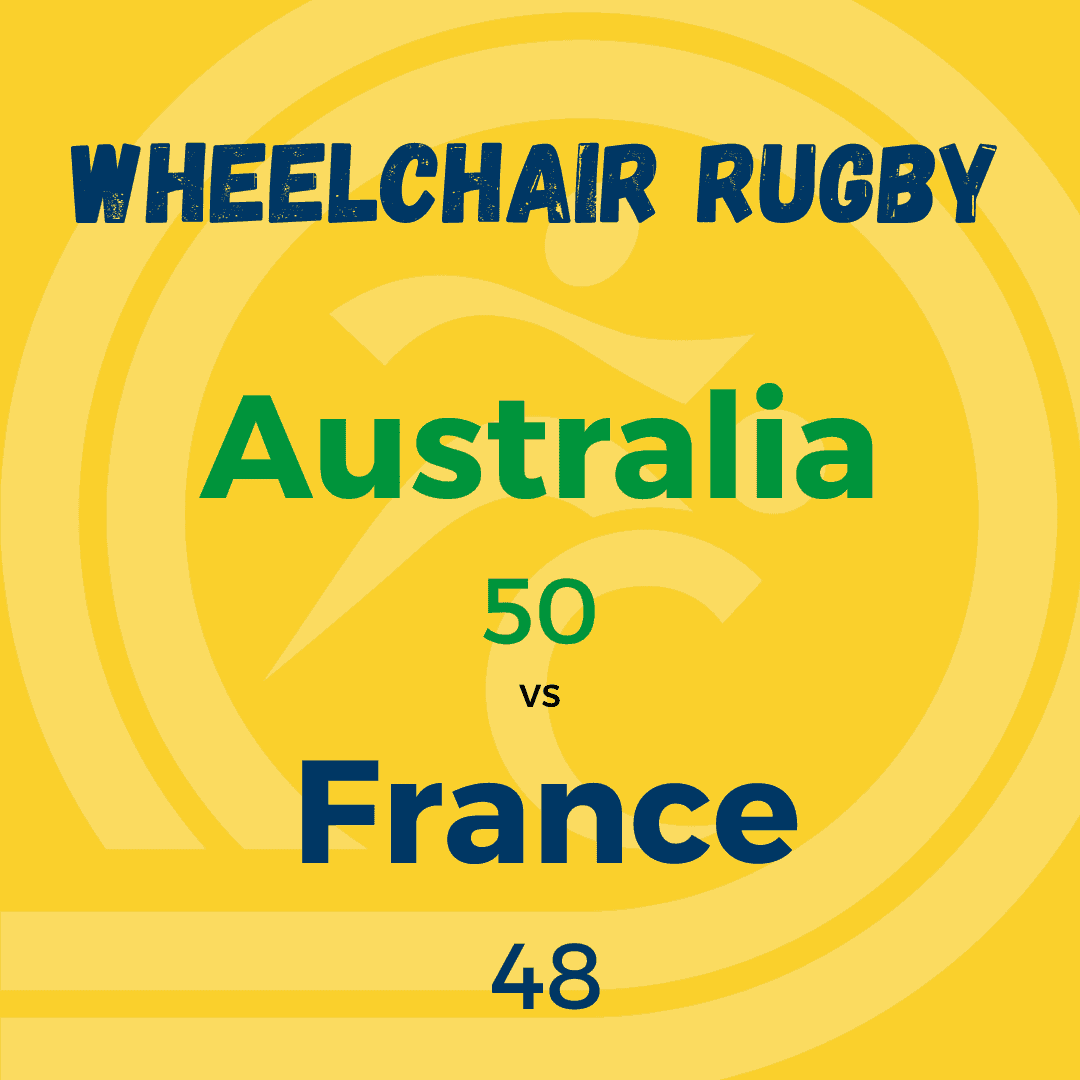 Congratulations to Australia's Wheelchair Rugby Team, the Australian Steelers, in their close win against France. The final score was 50-48 to Australia, putting the team in a great position for their next match.
The Australian Steelers will be competing against the highly rated Japanese team tomorrow on the 27th of August at 3pm AEST, so make sure to tune in!
The only place to watch the Tokyo 2020 Paralympics is on Channel 7 and 7plus Live, free and in HD.
If you're interested in playing Wheelchair Rugby, you can join Sporting Wheelies' local programs. Click here to learn more.